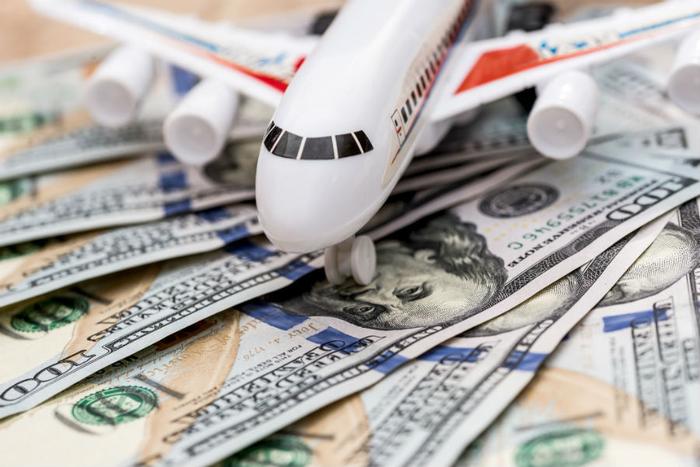 Summer is looking more and more like a motherlode for the airline industry. Airlines for America (A4A), an industry trade organization, sees a record-setting 257.4 million air travelers on the horizon between June 1 and August 31, 2019 -- up more than three percent from 2018's summer season record.
To make sure they can meet the demand, A4A reports that airlines are adding 111,000 seats per day. As to whether fares will follow that demand, A4A predicts prices will stay low, contrary to some industry watchers who think airfares will go up.
"With airlines offering low fares and reinvesting billions of dollars in their product, there's never been a better time to fly. This summer, U.S. airlines expect travelers to take to the skies in record numbers," said A4A Vice President and Chief Economist John Heimlich.
"Air travel is the nation's safest form of transportation, and it is now more affordable than ever before. U.S. carriers are making airline flights more and more accessible, so it's no surprise that more and more Americans are flying."
Regarding affordability, Heimlich points to the fact that inflation-adjusted airfares continue to decline, with the average domestic fare dropping to $350, including those pesky government-imposed fees and taxes. That $350 price tag is the lowest average inflation-adjusted fare since the Bureau of Transportation Statistics began tabulating fares in 1995.
Airports looking for a larger piece of the travel pie
While airlines are playing nice with the consumer's wallet, airports are not. Some airports are angling for a tax increase on anyone who boards a plane, even going as far as asking Congress for help in upping the Passenger Facility Charge (PFC), the airport tax that passengers pay every time they buy a ticket.
It's not like airports are hurting. A4A reports that airport revenues have skyrocketed to $30 billion a year, with nearly $7 billion of that coming directly out of the traveler's pocket.
The proposed airport tax is a thorny subject. Airlines say the $7.5 billion that airports are already sitting on is more than enough. If the PFC is doubled, a family of four will have to cough up an additional $144 for a roundtrip, one-stop domestic flight.
"Airports are flush with cash," said A4A Senior Vice President for Legislative and Regulatory Policy Sharon Pinkerton. "They are reporting record revenues and airport construction is booming. Passengers don't want a tax hike and airports don't need one."
On the other hand, airports could say that they invest some of that gravy back into consumer-centered upgrades. As an example, Dallas-Fort Worth (DFW) just announced that it's investing $3.0 to $3.5 billion on improvements, including a new 24-gate terminal for American Airlines.
Travelers could see longer lines at security checkpoints
To accommodate President Trump's added focus on immigration, Customs and Border Protection Officers (CBPOs) are being moved from U.S. airports to the southern border. If that keeps up, the domino effect could create long lines and wait times for fliers. It could also potentially dampen the spirit of both leisure and business travelers, which, in turn, could take a bite out of the airline industry's revenue stream.
If A4A could get its wish, both the Trump Administration and Congress would work cooperatively on finding a way to address security concerns on the southern border without negatively impacting air transportation -- especially during a travel season as big as summer is.
A4A reminds travelers that starting October 1, 2020, everyone who goes through a screening checkpoint has to show a REAL ID-compliant driver's license or another form of acceptable identification, such as a valid U.S. passport. At present, there are six states -- Kentucky, Pennsylvania, Oklahoma, Oregon, New Jersey, and Maine -- that haven't met that requirement.
For more information, UpgradedPoints has developed a guide on everything a flier needs to know regarding REAL IDs.