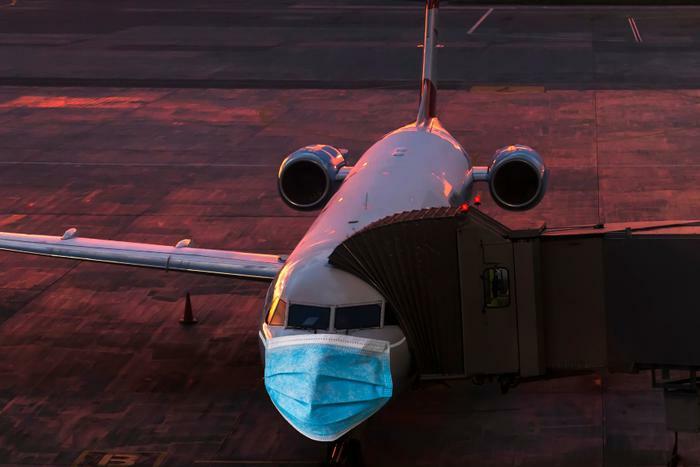 On Monday, the Centers for Disease Control and Prevention (CDC) was feeling a lot of love thanks to its guidance that gave vaccinated people the all-clear to visit each other indoors without a mask. Tuesday, however, is a different story. 
The CDC woke up to some pushback from the airline industry, which thinks the agency's guidelines that fully vaccinated people should continue to avoid travel is unreasonable. A lobbying ground for the airline industry -- Airlines For America -- thinks that being onboard an airplane actually poses a low risk of being infected by the coronavirus due to mask mandates, intensive cleaning protocols, and the heavily filtered air that major airlines are employing. 
"We remain confident that this layered approach significantly reduces risk," the group said.
The CDC says it has its reasons
When CDC director Dr. Rochelle Walensky was asked what the agency's scientific justification was for not changing the travel guidance so that folks who are fully vaccinated could travel, Walensky presented a strength in numbers viewpoint.
"In terms of travel, here's what we know: Every time that there's a surge in travel, we have a surge in cases in this country. We know that many of our variants have emerged from international places, and we know that the travel corridor is a place where people are mixing a lot," Walensky said.
"We are really trying to restrain travel at this current period of time, and we're hopeful that our next set of guidance will have more science around what vaccinated people can do, perhaps travel being among them."
Walensky feels that this all-for-one, one-for-all approach is an important step in resuming a normal everyday life. 
"We remain in the midst of a serious pandemic and still over 90 percent of our population is not fully vaccinated, though we are working hard to get there. Therefore, everyone, whether vaccinated or not, should continue to avoid medium- and large-sized gatherings, as well as nonessential travel, and, when in public spaces, should continue to wear a well-fitted mask, physically distance, and follow other public health measures to protect themselves and others," she said.
Follow guidance if you have to fly
The CDC fully understands that there are times that people have to fly somewhere. The agency just asks that travelers take a guarded approach. To help travelers make wise decisions, the CDC has put together a travel planner that gives feedback on health requirements and warnings for any destination. That planner is available here.
The U.S. State Department also produces an online planner for international travelers so that those planning overseas visits know what the health situation is for their destination. That travel planner is available here.