Airlines are eager to charge extra fees for unaccompanied minors, but parents often question the treatment their children receive. In an extreme example, an irate father has sued American Airlines for $10 million, alleging it let a drunken man sexually abuse his 13-year-old daughter.
The father, identified in the federal report as R.M., also names Chad Cameron Camp, who was arrested when the flight landed. R.M. says he paid a $300 "unaccompanied minor" fee for his daughter, as the airline requires, when she flew from Dallas to Portland June 15.
But instead of looking after his daughter, R.M. says the airline seated her in a window seat and put Camp next to her, even though he allegedly was drunk and muttering obscenities, Courthouse News Service reported.
A flight attendant asked Camp if he would like to move to a different row and he said no, but no one asked R.M.'s daughter -- M.W. -- if she wanted to move, the suit alleges.   
"Almost immediately, and without intervention from American, Camp began to rub up against M.W., lean close to her and fondle her body with his hand. This groping eventually progressed to Camp touching her upper and lower leg and finally to her crotch. ... This horrendous set of events lasted approximately thirty (30) minutes without American's intervention," the suit charges.
Flight attendants finally intervened when they noticed a tear falling from M.W.'s cheek. They moved M.W. to the front of the plane and moved Camp to the back and had him arrested when the plane landed, according to the report.
Ignored for 7.5 hours
While M.W.'s case is extreme, it is far from the only instance of unaccompanied children being left to fend for themselves despite their parents forking over $150 per flight.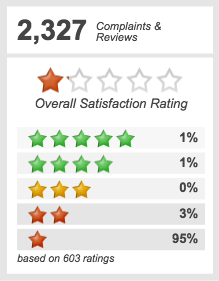 Marina of Brookside, Pa., sent her 11-year-old son on a flight to France, trusting that the airline would look after him. 
"My son sat on the plane for 7 1/2 hours, and no one told him specifically that he could get up and go to the bathroom. And they took his carry-on bag and never gave it back to him till the end of the flight. That had entertainment and his passport documents," she said in a recent ConsumerAffairs review.
"He was supposed to have an assigned flight attendant introduce herself. That never happened. Also, they would have never escorted him down the jetway if I had not said something about him walking down alone," she said. "One flight attendant told him to 'just stay calm' when he started crying. How do you feel ok treating a child like that? My son told me that none of the flight attendants tried to make him comfortable."
Bumped and accused
Zorica of Ft. Lauderdale said her child was allowed to "wander around the airport" with no supervision and Julia of Allen, Texas, said her son was bumped from a flight, then accused of being intoxicated.
"Unaccompanied minor was stranded at airport and held against his will, sequestered, not allowed to make or receive phone calls to his family and therefore falsely imprisoned by AA personnel for several hours," she said. "They tried to arrange for a hotel voucher for the child, they also falsely accused him of being intoxicated and gave him a breathylyzer test -- then lied to me his parent about the whole incident."
It's not just American that earns parents' wrath, of course. Lee of Black Mountain, N.C., learned this when arranging for his 14-year-old stepdaughter to travel from Nashville to Tampa on United. 
"I booked a ticket for my 14-year-old stepdaughter. ... I researched United's policy on minors (Children ages 12 to 17 have the option to pay the fee and use the unaccompanied minor service or they may travel as adults with no unaccompanied minor service provided) and even called to book the reservation with an agent just to be doubly sure," Lee said.
"On March 28th, my stepdaughter arrived at the airport to get onto her flight and the agent would not let her on the plane. They refused to honor the ticket and refused to book her on another flight. She was stuck at the airport and denied a flight," Lee recalled. "When asked why, the agent said that they contract US Airways to fly that United flight and US Airways had a different policy with regards to children."
"I needed to book an on-the-spot flight on another airline (Southwest, which by the way was super wonderful in all ways)," Lee said. Several other parents had good things to say about Southwest, and Delta got both thorns and roses in the reviews we looked at.
"I was told by two different Delta agents that I paid for an unaccompanied minor's fee on my son's ticket. The day he is flying, they claim I never paid the fee and now he is flying all alone and will have get his own suitcases! How can two Delta agents make the same error?" M. of Country Club Hills, Ill., said in her review of her Delta experience.
On the other hand, Sylvia of Roseburg, Ore., recalled the day her children flew unaccompanied from Eugene, Oregon to Tampa.
"Eric, the agent at the check in counter, was absolutely exceptional. He was professional and knew his job. I watched him the entire process even up to boarding. I was amazed on how he handled himself with such a busy and hectic job. He didn't show one sign of stress," Sylvia said. "Thank you for making a hard goodbye easy for my kids and I."