---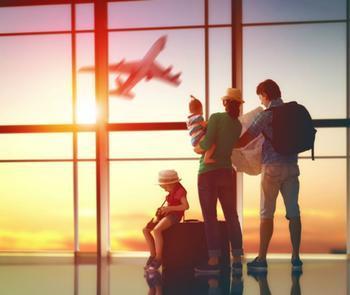 Either the airlines are doing a better job of keeping their customers happy, or the consumers figure it doesn't do any good to gripe.
Whatever the case, consumer complaints filed with the Department of Transportation (DOT) Aviation Consumer Protection Division were down 12.2 % during the first six months of this year from the same period a year ago.
DOT says it received 8,376 consumer complaints from January to June 2016, compared with the 9,542 received during the first six months of 2015. For the month of June, there were 1,492 complaints about airline service -- down 27.1% from June 2015, but up 31.6% from May 2016.
In addition, carriers reported canceling just 1.0% of their scheduled domestic flights in June 2016, versus the 1.8% cancellation rate posted in June 2015. Airlines posted an on-time arrival rate of 78.0% in June, compared with 74.8% a year earlier.
Tarmac delays
However, the news wasn't so good for travelers waiting to become airborne, as airlines reported five tarmac delays of more than three hours on domestic flights in June and four delays of more than four hours on international flights.
Three of the domestic delays involved flights diverted from Denver to Colorado Springs on June 28 because of a thunderstorm in the area. All reported extended tarmac delays are investigated by DOT.
In addition to the above areas, the consumer report includes data on chronically delayed flights, the causes of flight delays, statistics on mishandled baggage reports, data on oversales, and information about the total number of animals that died, were injured, or were lost during air transport in June.
The full report is available on the DOT website.
---