---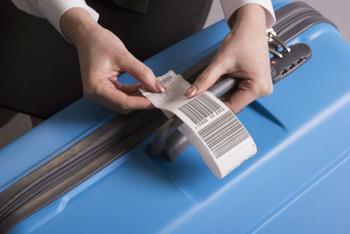 It's not an uncommon story – your flight touches down at its final destination, but your baggage didn't make it in time for the connecting flight. It's a major source of frustration for frequent fliers, who pay good money to make sure their belongings arrive in a timely fashion.
In order to address this problem -- at least partially -- a new law has been passed this month that requires airlines to refund baggage fees if bags are delayed, according to an Atlanta Journal Constitution report. The law is intended to make getting a refund easier for consumers, who otherwise may need to jump through hoops for remuneration.
U.S. Senator John Thune remarked that "passengers won't have to spend a ton of time tracking down a refund when the airline doesn't deliver."
Consumers should be especially happy about this law considering the amount of money they spend to check their bags. U.S. airlines made a combined $900 million off of baggage fees in the first quarter of 2016; American Airlines led the way with $262.5 million in baggage fees, with Delta in second place at $197.7 million.
The new regulation stipulates that airlines "promptly provide to a passenger an automated refund for any ancillary fees paid by the passenger for checked baggage" if it doesn't arrive within 12 hours of its intended arrival time. International flights will have slightly more leeway with a 15-hour timeframe.
Passengers looking to take advantage of the new rule will only need to notify the airline of any lost or delayed baggage, a change from having to fill out online rebate forms that may only give a travel voucher. The U.S. Secretary of Transportation has been asked to officially issue the new regulation within a year.
The refund requirement is part of the FAA Reauthorization Act of 2016.
---