---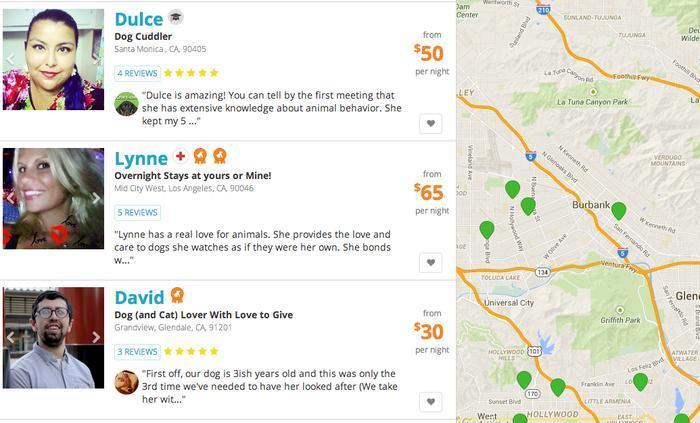 We have become a society that shares. We share a family plan with our cellphone, if you need a ride there is always Uber and we share our lives on Facebook.
Now there is a service where you can share your dog. Actually it's a pet sitter but you get the idea. It's an alternative to having to put your dog in a kennel while you go away on vacation.
If you are traveling for Thanksgiving and grandma says, "Please leave the dog at home, your cousin Lenny can eat the table scraps," you need to think about where your dog can stay and be safe.
Check out one of the fastest-growing solutions -- Rover.com. It's really pretty ingenious. Here's how it works.
Find a match
You first get to pick your sitter; you go to the search button and automatically a list pops up with prospective pet sitters. Each has a picture and a profile and a price. All are vying for your pal to stay with them. It's a complete profile actually more descriptive than any Internet dating site I have seen. (I have been single for a long time).
Go and meet them
You obviously want to know where your pet will be staying so you do a meet and greet at the sitter's house. You pay with Visa, Mastercard or PayPal. You can also sign up for other services -- extra walks , a bath. You two work out the details.
Peace of mind
Every pet that enrolls is covered by insurance. Vet bills are covered up to $25,000 per claim, after a $250 deductible.
A picture says a thousand words ... or barks
You also get picture updates just to make sure your pet is adjusting to his new digs.
The company definitely expresses a dog culture as they have a "Rovercam" in the office so you can see their employees who have brought their dogs to work daily.
Rover has about 30 employees in their downtown Seattle office, handing about sitters across the U.S. The company was started by venture capitalist Greg Gottesman at a Startup Weekend event in Seattle in 2011 and investors in the startup include Petco, Madrona Venture Group and Crunchfund.
---