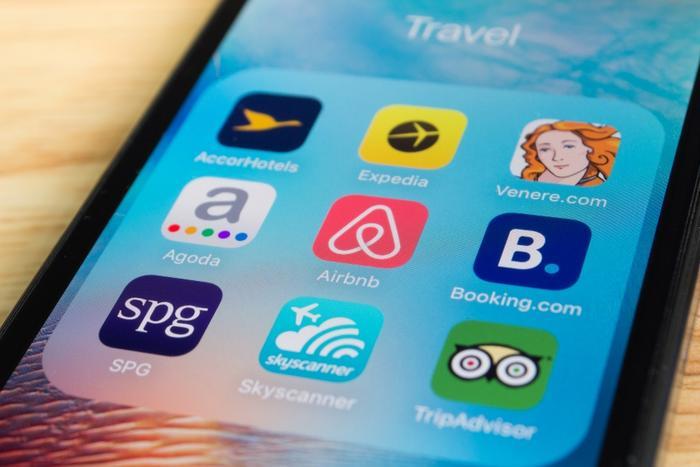 As the world gets back outside and looking for someplace to go, Airbnb's business is reaping the benefits.
Only about a month ago, the company laid off 1,900 employees, but things are quickly changing. In an interview with Bloomberg News, Airbnb CEO Brian Chesky said the company saw more nights booked for U.S. listings between May 17 and June 3 than the same period a year ago. 
Chesky says that while global and domestic bookings aren't on the same pace, they're getting close in places like Germany, New Zealand, Portugal, and South Korea. 
Airbnb isn't the only company enjoying the fruits of the pandemic slowdown. Other accommodation sites such as Vrbo and Booking Holdings Inc. (Booking.com, Priceline.com, et al.) are also seeing a jump in domestic vacation-rental reservations. 
It's none too late, either. For Bookings, nights booked in the 1st quarter decreased 43 percent over a year ago, and revenues were down 19 percent from the prior year.
Airbnb put the downtime to good use
The vacation rental industry got squeezed pretty hard by the pandemic. The companies at the top of the funnel lost money, but the people who offered their places for rent also took a beating. 
Officials at Airbnb and Vrbo sensed very quickly that travelers concerned about safety would go somewhere else if they didn't tackle the cleanliness of their rentals and get the buy-in from their hosts to match.
"Although it may not have felt like it, we are partners," Chesky wrote in an email to its network of hosts. "When your business suffers, our business suffers. We know that right now many of you are struggling, and what you need are actions from us to help, not just words."
And action they got. 
The first thing Airbnb did was establish a new cleaning protocol for its hosts. It went as far as hiring former U.S. Surgeon General Dr. Vivek Murthy as a consultant, and it launched its "Enhanced Cleaning Initiative" -- a program described as "the first overarching standardized protocol for cleaning and sanitization in the home sharing industry…[and] informed by the U.S. Centers for Disease Control and Prevention (CDC)."
Hosts who commit to following the new guidelines will receive a special call-out on their listing so guests know they are committed to an enhanced cleaning and sanitization routine.
Vrbo follows suit
Not to be outdone, Vrbo also hired a well-heeled medical consultant -- Dr. Daniel Lucey, an infectious diseases expert who consulted with Vrbo on behalf of the Infectious Diseases Society of America. 
The company also joined forces with government, travel industry, and medical experts to ensure that homeowners and travelers alike were receiving aligned, clear, cleanliness recommendations. 
"Vrbo has been connecting families with private, whole homes for 25 years, and it's obvious that COVID-19 has added to what people need as they plan their next trip – having the flexibility to change or cancel plans and knowing how a space has been cleaned are essential to feeling comfortable enough to travel again," said Vrbo president Jeff Hurst. 
"We're adding the tools quickly to meet those additional requirements families now have when they are choosing a place to stay, as well as the systems our homeowners and property managers need to clearly communicate their policies and standards with future guests. Transparency between travelers and homeowners about expectations and protocols is more important than ever."