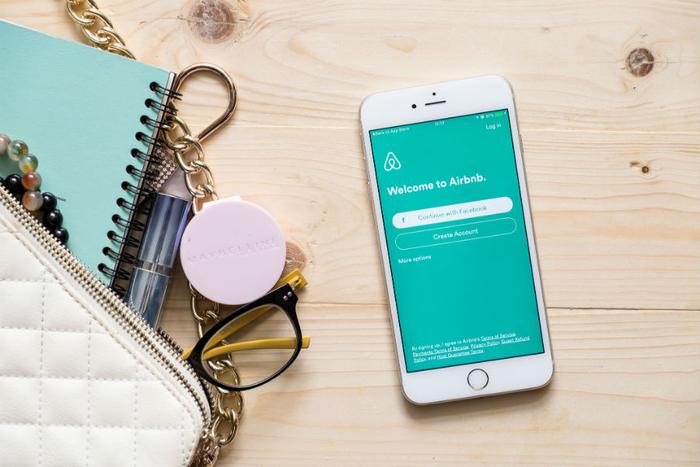 Airbnb has announced that it will expand its selection of travel accommodation options available to customers to include hotels, new housing categories, and a loyalty program.
The new plans for the 10-year-old company were announced Thursday by co-founder and CEO Brian Chesky at an official Airbnb event.
The plans include the incorporation of a tiered program, which starts with Airbnb Plus -- a category for higher-end homes that are vetted by the company to ensure they meet certain requirements.
"Every Airbnb Plus home is one-of-a-kind, thoughtfully designed, and equipped with a standard set of amenities -- whether you're in a private room or have the entire place to yourself," reads the website for Airbnb Plus.
All Airbnb Plus homes are visited by a human inspector "to ensure comfort, consistency, and design," the site says. "They are checked for 100-plus things that guests told us they love, from must-have amenities to the art on the walls."
Chesky also unveiled a new brand called Beyond by Airbnb -- a separate platform comprised exclusively of mansions and penthouses that will open this spring. This luxury tier of properties will include "custom-designed trips of a lifetime" at the "world's finest homes, custom experiences, and world-class hospitality."
Recognizing hotels
In a marked shift from its former stance as a rival of hotels, Airbnb announced that it's officially recognizing hotels on its platform.
Hotels and bed and breakfasts were previously allowed to be listed on the site, but now the company will be giving these properties official classification. Airbnb hopes this will make it easier for customers to find those listings through online travel agencies like Expedia and Priceline.
Additionally, the company will roll out a rewards plan called "Superguest" that will offer benefits to frequent customers. Superguests will get benefits such as flight upgrades, discounts, and benefits. Airbnb will launch the new rewards program this summer following a pilot with 10,000 guests.