---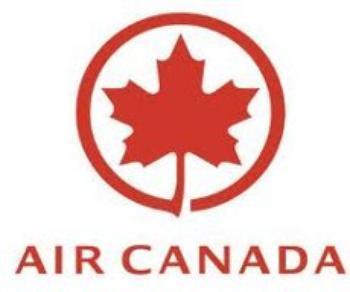 Good news for modern couples hoping to fly on Air Canada: after an embarrassing controversy on Twitter, Air Canada kicked off the new year by reforming its arguably sexist voucher-transfer policy.
On Dec. 30. Calgary resident Chris Turner (tweeting @theturner) wanted to transfer a flight voucher to his wife. Air Canada policy does allow for family members to exchange vouchers, so Turner expected no difficulty. But his transfer request was denied for a reason so baffling, he immediately called out the company on Twitter:
"Hey @AirCanada -- your (very helpful) phone rep tells me I can't transfer a voucher to my wife pre-flight BECAUSE SHE KEPT HER NAME. Really?"
Whoever handles Air Canada's Twitter account promptly responded:
"Hi Chris, vouchers can only be transferred to another family member before travel if they have the same family name. /cc"
This answer did not satisfy the Twitterati. An annoyed Turner quickly countered:
"@AirCanada Yup, got it. Maybe let your bosses know that those of us who are not married to June Cleaver find this deeply insulting."
So did women who are not June Cleaver. For example, Sarah Boon (tweeting as "SnowHydro"), said this:


@AirCanada@theturner An archaic policy that suggests women must be subordinate to their husbands & take their name? #equality
Air Canada spokespeople initially made matters worse, responding to criticism by insisting that the policy is really for the customers' own benefit:
"@SnowHydro Hi Sarah, this is to prevent fraudulent activity when using vouchers. Thanks. /cc"
For that matter, the "old standard" of married women taking their husband's surnames doesn't even apply to all cultures. As one twitterer pointed out:
"In Iceland, they use patronymic/matronymic names - so everyone has a different last name. No AirCanada joy for Nordics."

When the ThinkProgress blog picked up the story on New Year's Eve, it pointed out that "other prominent Canadian and American airlines, including West Jet, United, and U.S. Airways, allow passengers to transfer vouchers to individuals of their choosing" (rather than be limited to family members, regardless of their last name).
The story soon left the confines of Twitter and the blogoshere and was picked up by mainstream media sources; less than 18 hours after Turner's first annoyed Tweet, the Air Canada policy and Turner's difficulty with it was one of the top stories on CBC News.
By New Years Day, the Toronto Sun had also reported the story under the headline "Air Canada changes voucher transfer policy."
One righteously annoyed complaint on the afternoon of Dec. 30 inspired a major airline company to implement a policy change by Jan. 1. That's why consumers with complaints should ignore the old proverb "patience is a virtue" in favor of another old proverb: "the squeaky wheel gets the grease."
---