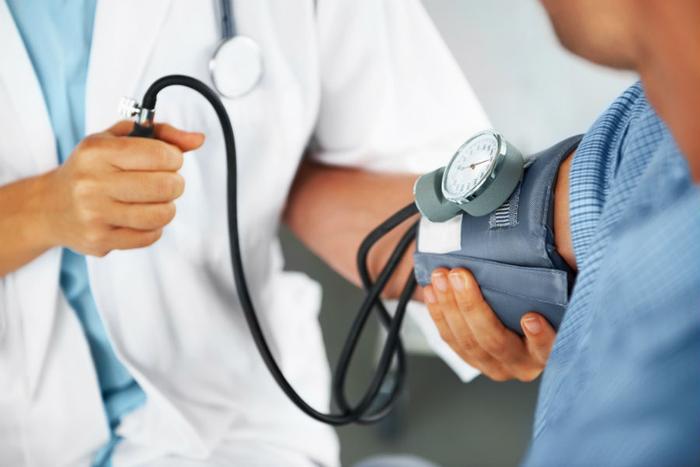 Researchers at the Feinstein Institute for Medical Research say new blood pressure guidelines, that have lowered targets for blood pressure readings, may be causing more harm than good, at least for many patients.
Writing in the Journal of the American College of Cardiology, Dr. Joseph Diamond and colleagues conclude that as many as 10 million people receive unnecessarily aggressive blood pressure treatments.
What constitutes high blood pressure has been somewhat controversial for a decade or more. Medical groups have lowered the threshold for hypertension, or high blood pressure, from a reading of 140/90 to 130/80. Under the new guidelines, a reading of 120/80 is considered healthy.
After much debate and research, the new guidelines were formalized last year and backed by the American Heart Association, American College of Cardiology, and nine other professional health organizations. But the lower threshold now means 46 percent of American adults -- up from 32 percent previously -- are now considered hypertensive and in need of prescription medication.
'Not warranted in all individuals'
The Feinstein Institute researchers concluded that people at higher risk of cardiovascular disease could benefit from the lower blood pressure threshold, but they say patients at low risk might actually suffer harm.
"After looking at data, my colleagues and I recommend using a different model for patients with high blood pressure than what was most recently recommended," Diamond said. "Identifying patients by degree of future cardiovascular risk identifies those who will most benefit from intensive blood pressure treatment goals. We do not feel that aggressive blood pressure lowering is warranted in all individuals."
Based on a 10-year cardiovascular disease risk, the researchers conclude that aggressively trying to lower blood pressure in patients with a risk greater than or equal to 18.2 percent would be mostly beneficial. However, those with less risk would be better off using the previous blood pressure management approach.
Recent controversy
This is not the first time the medical community has questioned aggressively low blood pressure standards. In 2014, researchers at Wake Forest Baptist Medical Center reported that lowering systolic blood pressure below 120 did not appear to provide additional benefit for patients.
"Frequently we treat patients' blood pressure to the lowest it will go, thinking that is what's best," lead author Carlos J. Rodriguez, M.D., said at the time.
Earlier that year, Duke University researchers ran an analysis and concluded that a proposal to ease the guidelines, and thereby raising the threshold of acceptable blood pressure to previous levels, would mean an estimated 5.8 million adults no longer needed blood pressure medicine.