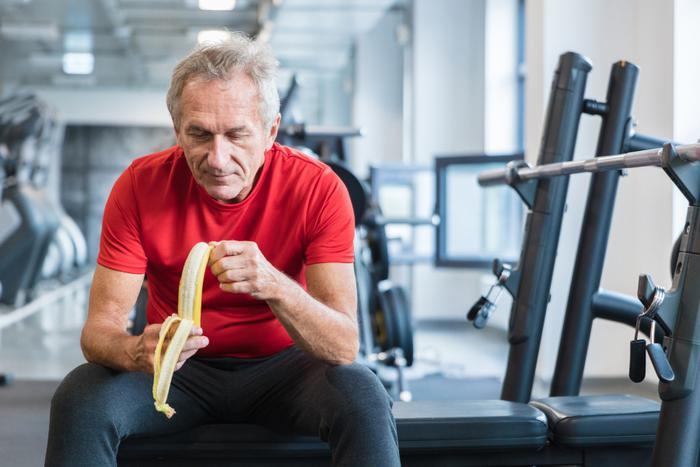 Consumers can approach weight loss from several different angles: keeping a food log, intermittent fasting, or cutting out late-night snacking. Regardless of which option is the right fit, a new study found that consumers shouldn't let their age get in the way of their weight loss goals. 
According to researchers from the University of Warwick, age doesn't affect consumers' ability to lose weight. Making healthier choices is the key to achieving long-term weight loss, and that's achievable for consumers at any age. 
"Weight loss is important at any age, but as we get older we're more likely to develop the weight-related comorbidities of obesity," said researcher Dr. Thomas Barber. "Many of these are similar to the effects of aging, so you could argue that the relevance of weight loss becomes heightened as we get older, and this is something that we should embrace."  
Reaching weight loss goals
The researchers analyzed data from 242 participants involved in the Warwickshire Institute for the Study of Diabetes, Endocrinology, and Metabolism (WISDEM). The program was designed to help patients make healthier life choices by encouraging a healthy diet and physical exercise. For this study, the researchers assessed the participants' weight loss outcomes based on their ages: those who were younger than 60 and those who were between 60 and 78 years old. 
The participants were part of the study for between three and four years, and all of them were struggling with obesity when the study began. Ultimately, the researchers learned that age didn't play a role in weight loss outcomes, as making changes to diet and exercise yielded similar results for all participants. 
The researchers found that those aged 60 and under were able to lose roughly seven percent of their body weight, while those in the older age bracket lost 7.3 percent of their body weight throughout the study. 
Because obesity increases consumers' risk of several other health concerns -- especially in older age -- the researchers hope that these findings emphasize the importance of prioritizing healthy living. Weight loss is possible at any age, and it's crucial that consumers are supported by their health care providers during this process. 
"There are a number of reasons why people may discount weight loss in older people," said Dr. Barber. "These include an 'ageist' perspective that weight-loss is not relevant to older people and misconceptions of reduced ability of older people to lose weight through dietary modification and increased exercise. 
"Age should be no barrier to lifestyle management of obesity," he continued. "Rather than putting up barriers to older people accessing weight loss programs, we should be proactively facilitating that process. To do otherwise would risk further and unnecessary neglect of older people through societal ageist misconceptions."