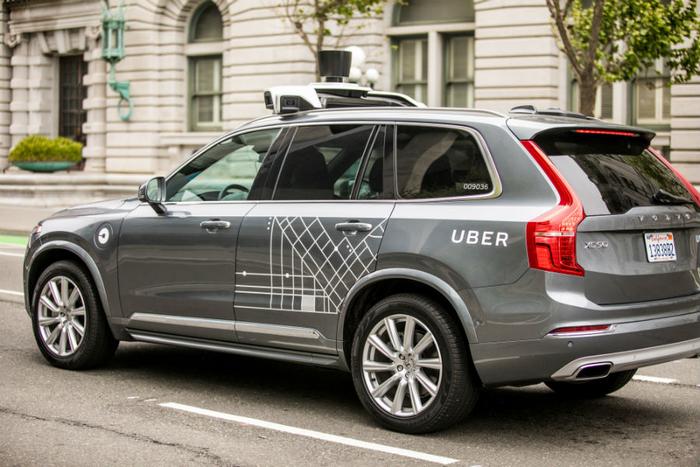 Less than a year after a self-driving Uber struck and killed a woman in Arizona, the company is vying to bring its experimental test cars back to public roads.
Uber is reportedly applying to restart its self-driving car tests in Pittsburgh. The Pennsylvania Department of Transportation has until November 13 to decide on the application. According to local news reports, the state may issue a requirement that the cars go no faster 25 mph.
In an interview with The Washington Post, Uber executive Noah Zych said that the company hopes to regain the public's trust by placing two human backup drivers in each test vehicle.
"Our goal is to really work to regain that trust and to work to help move the entire industry forward," Zych told the Post. "We think the right thing to do is to be open and transparent about the things that we are doing."
A fatal accident and previous missteps
In February, a test Uber in self-driving mode hit 49-year-old Elaine Herzberg as she walked her bike across the street in Tempe, Arizona. Though local police initially tried to pin blame for the fatal crash on Herzberg, a May review by the National Transportation Safety Board (NTSB) found that Uber's technology failed to brake for her because company engineers had disabled the cars' automatic emergency braking system.
When the Uber initially "saw" Herzberg, its technology determined that she was an object, not a pedestrian. Just 1.3 seconds before the crash, the car then determined that "an emergency braking maneuver was needed to mitigate a collision." But with no emergency braking system functioning, the car plowed forward. Only after the impact did the test driver begin to brake.
Concerns were raised about the safety of Uber's self-driving technology even before the fatal crash. Last year, cyclists in California said that Uber's test cars were not ready for public streets. And witnesses last year also caught a self-driving Uber running a red light in San Francisco. Uber initially blamed its test driver, but a report by the New York Times showed evidence that the car was in self-driving mode at the time.