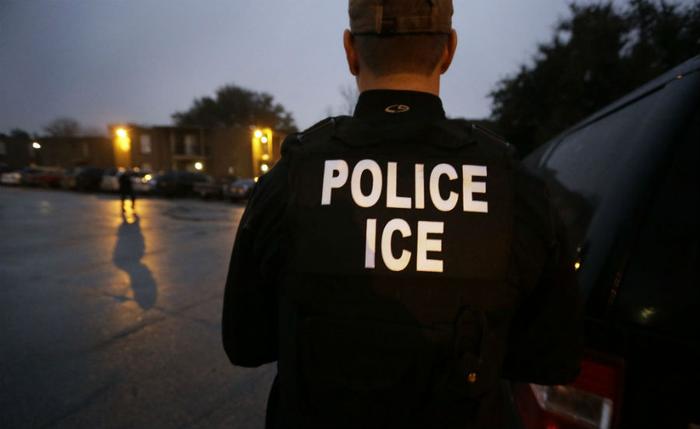 Concerns voiced by hundreds of Amazon employees and the American Civil Liberties Union (ACLU) that the company is moving toward a future of flawed mass surveillance are apparently not shared by company executives.
In late July, Amazon met with officials from Immigration and Customs Enforcement (ICE) and tried to sell them on Rekognition, its controversial facial recognition software.
In a statement to the Houston Chronicle, an Amazon spokesman said that the company had presented Rekognition at a technology event hosted by the technology firm Mckinsey. ICE was among the government agencies in attendance.
"As we usually do, we followed up with customers who were interested in learning more about how to use our services," the Amazon spokesman told the paper.
Amazon and ICE
ICE responded that it has used facial recognition software in the past and is continuing "to explore cutting-edge technology to compliment criminal investigations going forward."
In July, the ACLU purchased Rekognition and scanned the faces of members of Congress against a database of 25,000 mugshots. The results mismatched 28 lawmakers against people in the mugshots. Six members of the Congressional Black Caucus were among the lawmakers falsely identified as the criminals, according to the ACLU's test.
In a blog post, Amazon responded that the ACLU had "misinterpreted" the results and defended Rekognition. An Amazon sales representative letter forwarded a link to the company blog post to ICE, according to emails recently uncovered  by the Project on Government Oversight.
The link "may be of interest given your ongoing efforts," the Amazon sales employee wrote to the ICE representative.
Amazon employees speak out
Rekognition is already being used by numerous law enforcement agencies. Last week, more than 450 Amazon employees signed a letter addressed to CEO Jeff Bezos and other Amazon executives expressing concerns about Rekognition and Palantir, a separate data analytics firm that works with government agencies.
The employees said that Amazon should stop selling cloud services to Palantir and be more transparent about Rekognition.
"Amazon's website brags of the system's ability to store and search tens of millions of faces at a time," the letter says. "Law enforcement has already started using facial recognition with virtually no public oversight or debate or restrictions on use from Amazon."