---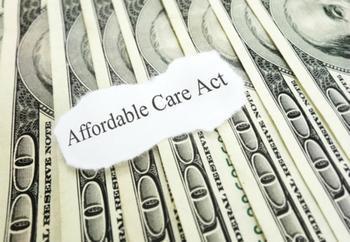 One feature of the Affordable Care Act (ACA) is to make health coverage available to all Americans. Another was to keep it affordable.
While availability is not an issue, affordability may be, according to an analysis by the Kaiser Family Foundation. The organization projects benchmark silver plan premiums may increase by 10% next year in 14 major metro areas.
The foundation reached its conclusion after analyzing proposed rate filings in 13 states and Washington, DC. It focused on how premiums for silver plans, the middle of three categories, would change in 2017.
That doesn't mean premiums are going up everywhere – 10% is just the average of the 14 metros. Premiums are projected to go down 13% in Providence, R.I., while the highest projected increase is 18%, in Portland, Ore.
Most consumers pick a silver plan
About two-thirds of consumers with an ACA policy choose a silver plan. However, Kaiser says most of the marketplace customers who receive premium subsidies under ACA could escape the premium hikes if they simply switch to one of their marketplace's lowest cost plans.
In fact, the report's authors say the main takeaway is the importance of shopping around each year during the open enrollment period and making a change if it will save money. The analysis finds that each year there is a significant shift among insurers, and a plan that is lowest in cost one year in a particular marketplace won't be the next.
The savings can add up. The report found in nine of the 14 major metros, at least one coverage provider with one of the two lowest-cost silver plans in 2016 didn't make the cut for the lowest cost plans for 2017.
Need to change plans
"Consumers receiving tax credits in those plans may need to change plans to avoid paying a larger share of their income on premiums," the authors write.
The report also finds that consumers will likely have fewer choices for 2017. The number of benefit providers in half the 14 metros will remain the same, or even increase. But in the rest, Kaiser projects fewer choices, mainly because of United Health Care's withdrawal from participation.
Kaiser notes that complete 2017 rate information for all metros and states is not yet available and final rates may be different from the projections.
---