---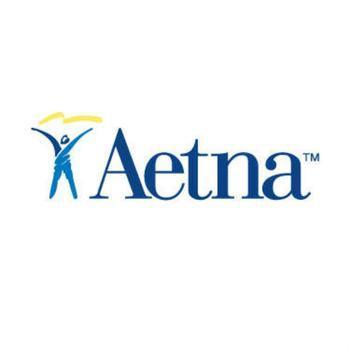 If you have an Aetna health insurance policy obtained through an Affordable Care Act (ACA) exchange, you may have to look for new coverage for next year. Aetna has announced it is ending its participation in most of the state exchanges.
Aetna Chairman and CEO Mark T. Bertolini said the company simply can't afford it any longer.
"Following a thorough business review and in light of a second-quarter pretax loss of $200 million and total pretax losses of more than $430 million since January 2014 in our individual products, we have decided to reduce our individual public exchange presence in 2017, which will limit our financial exposure moving forward," Bertolini said.
One of 40 providers to drop out
Bertolini said the company regrets the move, noting that more than 40 other benefit providers have also stopped selling plans in one or more rating areas in the individual public exchanges in the last two years.
In April, United Health Group, the nation's largest health insurance company, announced it was withdrawing from most ACA exchanges.
When a benefits provider withdraws from an exchange, it not only limits consumers' choices, it throws the risk balance out of whack. And as the risk balance shifts, the remaining providers come under more financial pressure.
"Fifty-five percent of our individual on-exchange membership is new in 2016, and in the second quarter we saw individuals in need of high-cost care represent an even larger share of our on-exchange population," Bertolini said. "This population dynamic, coupled with the current inadequate risk adjustment mechanism, results in substantial upward pressure on premiums and creates significant sustainability concerns."
Premiums on the rise
Consumers with ACA policies have already seen this happen. In June the Kaiser Family Foundation issued a report projecting benchmark silver plan premiums may increase by 10% next year in 14 major metro areas.
The foundation analyzed proposed rate filings in 13 states and Washington, DC. The focus of the report centered on how premiums for silver plans, the middle of three categories, would change in 2017. Bertolini said health insurance companies have found it impossible to continue paying for benefits without the rate increases.
"The vast majority of payers have experienced continued financial stress within their individual public exchange business due to these forces, which also are reported to have contributed to the failure of 16 out of 23 co-ops," he said.
On the positive side, he noted a recent announcement that the Department of Health and Human Services (HHS) that is looking into ways to modify risks.
Aetna is not withdrawing from all the health care exchanges, but the reduction is dramatic nonetheless. The company will lower exchange participation form 778 counties to 242 for the 2017 plan year, maintaining its presence in Delaware, Iowa, Nebraska, and Virginia. No 2016 plans, currently in effect, are affected.
---