---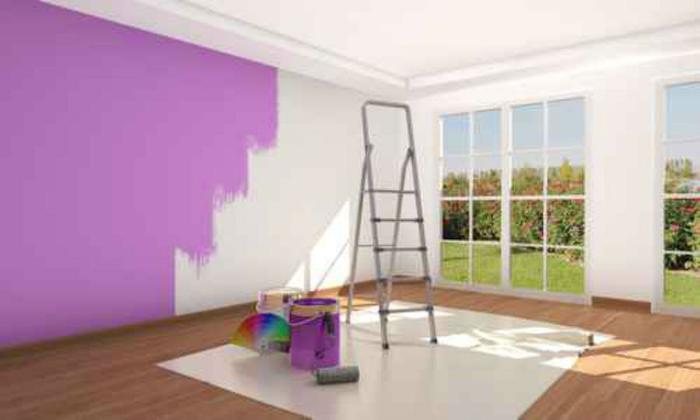 When it comes to deciding which room should get the makeover, the easy answer is often the room that sees the most use. But overhauling the most-used rooms in the house can often come with a set of challenges beyond just making it look pretty. High-traffic spaces, like any good host, need to be accommodating.
Functionality should always be a factor when it comes to updating a frequently used room, such as a kitchen, living room, bedroom, bathroom, or game room. To help you get the most enjoyable results from your interior overhaul, here are Ranker.com's list of the five smartest home improvements as reported by PR Newswire. 
Utilize natural light
Natural light can transform a space. Not only does a room glow when bathed in natural light, it reduces the need for artificial light, which is both practical and cost-effective. As an added bonus, more daylight will stimulate the body to produce vitamin D, which boosts brain levels of the happy hormone, serotonin.
Skylights are one way to bring in natural light. Remote-controlled, solar-powered fresh-air skylights from Velux America provide not just natural light, but passive ventilation. If you already have glass or plastic bubble skylights, why not upgrade to the latest solar powered models? You'll receive a 30% federal tax credit on the products as well as installation costs.
Solar powered blinds, which come in a variety of colors and patterns, are another way to increase energy efficiency. When placed over a skylight, you'll have total control over the amount of sunlight entering a room.
Add storage and stay organized
Rooms don't function nearly as efficiently when plagued by clutter and chaos. Try adding organization and storage to rooms where clutter typically collects, such as bedrooms, living rooms, and game rooms. This is an easy, cost-effective way to improve the function of the room and how you feel about spending time in it.
In bedrooms, maximize closet space by installing organization units. A variety of manufacturers offer ready-made units you can install yourself. For a bit more of an investment, you can have a professional closet organizer custom-make a unit to fit your space and needs. In living rooms and game rooms, built-in shelving and cabinetry is a functional and beautiful way to improve organization.
Replace fixtures and appliances
Appliances and fixtures are key players in kitchens and bathrooms. Not only do dated ones detract from the overall aesthetic appeal of a room, they can cost you money because they use more electricity and water than newer models.
Replacing old faucets, shower heads, dishwashers, and washing machines with newer models that use less water can reduce your water bill and give kitchens and bathrooms a whole new look. Energy Star-qualified appliances such as stoves, clothes dryers, refrigerators and washers also use less electricity than older appliances, so you can also lower your energy bills.
Improve ventilation 
The health of everyone in your home is affected by air flow. Ventilation is necessary to carry away excess moisture, which can cause mold and mildew. To create a fresher environment, bathrooms and kitchens should be equipped with ventilation whenever possible.
Kitchen hoods should vent to the exterior of your home and bathrooms should get an exhaust fan. Ventilation can be further improved by installing Energy-Star quality, solar-powered, fresh-air skylights, like those made by Velux. Because they open, these skylights provide passive ventilation to allow stale air out and fresh air in. Sensors will allow skylights to close automatically in the event that it rains.
Freshen up room foundations
A good foundation is key, and this doesn't just mean sturdy flooring. Wall color, flooring materials, and trim are all fundamental elements in any room — repainting walls and woodwork can completely change the way a space looks and feels.
Or, if you like the colors you have, a fresh coat in the same color will make the room look brighter and newer. Replacing worn carpeting or dated tiles, or refinishing a hardwood floor, are also great ways to improve the foundations of any room.
---