---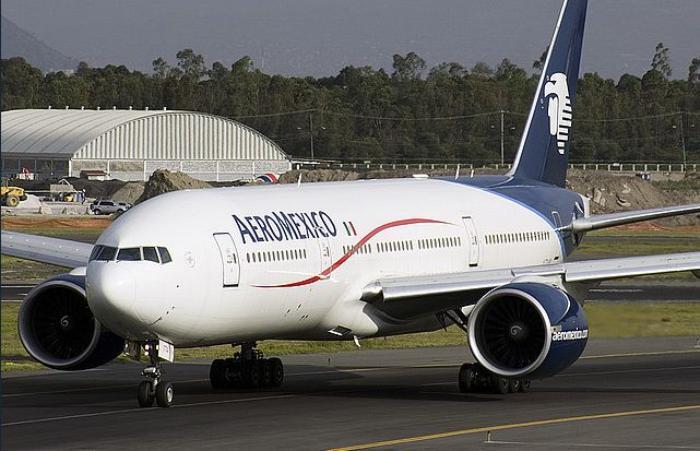 There's never a shortage of complaints about airlines but in most cases, consumers at least get a civil, if somewhat robotic, response when they try to get satisfaction from the carrier.
That's often not the case with AeroMexico. Take the case of Joan of East Northport, N.Y. She and her family purchased 5 round-trip tickets from New York to Cancun, departing May 21 and returning May 28.
So far, so good. But hours before they were to leave, AeroMexico informed them they had been bumped from their return flight and had instead been put on a flight leaving one day earlier, May 27.
"So we were losing [one vacation day] and $1,000 in hotel and all-inclusive fees we had paid," Joan said in a posting to ConsumerAffairs. "AeroMexico customer service was nasty when we tried to talk to them. They hung up on us numerous times and have no supervisors working."
Upoon arriving in Mexico, Joan tried to get assigned seats for their return trip, only to be told the flight was overbooked "but if we paid thousands of dollars we could get our original flight on May 28th."
Bumped and forlorn
Ed of Cranston, R.I., flew Delta to Mexico City en route to Puerto Vallarta. Upon arriving in Mexico City, AeroMexico said the flight to Puerto Vallarta was oversold; if he volunteered to be bumped, AeroMexico said he would get vouchers good for a round trip anywhere AeroMexico flew.
"Since that time we have been told that the vouchers can only be used from Mexico City to Puerto Vallarta. It is impossible to call their customer service department without endless transfers and being cut off," Ed said. "Not only was I misinformed originally but there is no way to get satisfaction afterwards."
Vicki of Corona, Calif., had never visited Mexico before and after a recent experience with AeroMexico, she says she'll never do so again.
A traveling companion collapsed and had to be med-evaced to the U.S. Vicki and her husband needed to cut short their stay in Mexico to return to the U.S. to be with their friend but didn't get much help from AeroMexico when they tried to change their return flight.
"They asked us for hospital records which we provided them the next day. We have received conflicting statements regarding the refund. We did receive an email stating we would be penalized $150 per ticket. When my husband called back today to process the refund he was told they would instead keep $200," Vicki said.
Vicki's husband asked to speak to a supervisor and was told the supervisor did not speak English.
"He told the rep this would not be a problem as he spoke fluent Spanish. The supervisor was immediately unavailable and he was told she would be for some time," she said. "He was also told the email he received would not be honored. ... Their customer service is appalling and their representatives are not consistent in what they say or trustworthy. Their policies seem to change daily and depending on whom you speak with."
Passengers with complaints about airline flights that begin or terminate in the United States can submit their grievances to the U.S. Transportation Department using an online form.
---