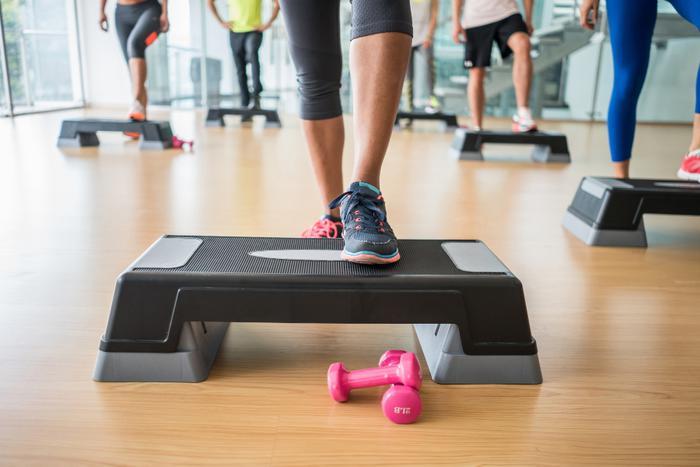 Recent studies have highlighted the ways that diet and exercise can contribute to positive outcomes for those struggling with liver disease. Now, a new study has found more evidence that physical activity can be beneficial in treating liver disease. 
According to researchers from Trinity College, adopting an aerobic exercise routine could lead to improved health outcomes for those with metabolic associated fatty liver disease (MAFLD). 
"The benefits of exercise training on both liver and cardiometabolic for these patients is very clear," said researcher Dr. Philip O'Gorman. "Our findings suggest that there is an urgent need to better transition exercise into the community setting for these patients as the benefits of exercise intervention were not sustained longitudinally."
Seeing improvements with exercise
To understand the effects of exercise on liver disease, the researchers had participants who had already been diagnosed with MAFLD undergo several medical assessments -- one at the start of the study, one at the study's end, and one a year after the study began. 
The participants were divided into two groups: those who participated in aerobic exercise classes multiple times per week and those who carried on with their day-to-day lives as usual. The researchers encouraged all participants not to make any major changes to their diets during the study. 
At the end of 12 weeks, all of the participants were reassessed, at which point the researchers determined that exercising yielded several health benefits. 
The study revealed that many of the vital health markers associated with MAFLD were improved when participants followed an exercise routine. Based on biopsies performed at the beginning and end of the study, fibrosis improved over the course of the study. Fibrosis is the scarring and deterioration that occurs in the liver, and incorporating more physical activity was effective in lowering those figures. 
Exercising regularly also reduced participants' risk of obesity, which the researchers explained is one of the biggest risk factors associated with MAFLD. 
Staying active long-term
Participants were no longer required to exercise after three months, so many fell out of the habit. By the one year check-in, many of the improvements they experienced had diminished. In an effort to keep consumers on the right track, the researchers are calling on medical professionals to recommend exercise routines that their patients can adopt for the long haul, as doing so can improve their health in countless ways.  
"Worryingly, there is little to no exercise referral systems in place within hospital departments and beyond throughout the health care system in Ireland," Dr. O'Gorman said. "However, as our results have shown, the lack of sustainability of the benefits of exercise in MAFLD is concerning and there is an urgent and unmet need to enable patients to continually engage in exercise therapy in the community setting. A systems-based approach whereby clinicians can refer patients to exercise specialists in the community is required for long-term benefits of exercise to be sustained."