---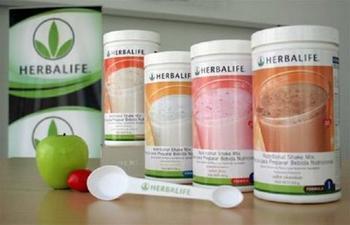 Herbalife Ltd., is a consumer products company that uses a multi-level marketing (MLM), or direct sales method, to move merchandise. Instead of selling its line of products in retail stores it relies on its cadre of distributors to make sales.
Like many MLM companies Herbalife has come under criticism for allegedly pushing distributorships over products. Each distributor who signs up another distributor receives a portion of that distributor's profits.
The latest to criticize the company is a coalition of consumer advocates that is putting pressure on the Federal Trade Commission (FTC) to launch an investigation of Herbalife. The coalition, which includes the League of United Latin American Citizens (LULAC), accuses the company of running an illegal pyramid scheme that uses deceptive business practices to target low-income communities, particularly Latinos, with false promises of wealth and success. The groups say the vast majority of Herbalife distributors earn no income from the company and most end up losing money.
Denies the charges
The company, for its part, has consistently denied these accusations. In a statement emailed to Bloomberg News last week, a company spokesman said the latest charges were based on "misinformation and misperceptions" and said Herbalife would welcome the opportunity to "educate" the coalition. But Brent Wilkes, LULAC National Executive Director, doesn't think he's been misinformed.
"I have spoken directly to a number of Herbalife's Latino distributors and have listened to their stories about the aggressive recruitment techniques used to lure them into investing their savings," he said. "Herbalife is a pyramid scheme that takes advantage of Latinos in our community."
Wilkes said he would like to see Congress and federal regulators investigate Herbalife's business practices and he and other critics already have the ear of some influential lawmakers. Late last month Rep. Ed Markey (D-MA) wrote to the U.S. Securities and Exchange Commission and the FTC to obtain more information about the company.
Unusual ally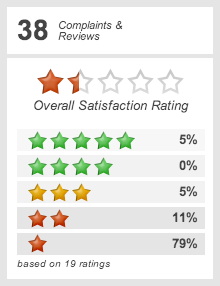 Interestingly, the accusation that Herbalife is a pyramid scheme did not originate with consumer groups but with a Wall Street hedge fund manager.
In December, 2012, Bill Ackman, chairman of Pershing Square, announced he was "shorting" Herbalife stock to the tune of $1 billion. In simple terms, Ackman's "short" was his bet that the company's stock price would go down.
At the time, Ackman said he based his bet on his belief that Herbalife's business model was not only flawed, but that it was an illegal pyramid scheme. Carl Ichan, a major Herbalife stockholder, challenged Ackman's charges, leading to a bitter and personal televised debate on CNBC a month later.
Not backing down
Ackman, for his part, has not backed down from his charges. Ackman lately has been pointing fingers at specific Herbalife distributors he says have helped build the pyramid. He has also accused the company of violating its own rules.
The consumer groups, meanwhile, continue to ramp up the pressure and their numbers have grown in recent months. They include the National Consumers League and a large number of Hispanic community groups.
"More than 60% of Herbalife's U.S. distributors are Latino – that's more than three times the proportion of the Latino population of the country," said Jose Calderón, President of the Hispanic Federation. "We have serious concerns about this company's deceptive practices and we are calling on Washington now to protect our communities."
Losing bet
So far, Ackman is losing his bet. When he shorted Herbalife in December 2012 the stock was selling for around $45. It sold last week for around $67.
Herbalife markets nutritional and weight-loss products. The company was founded in 1980 and is based in George Town, Cayman Islands.
---