---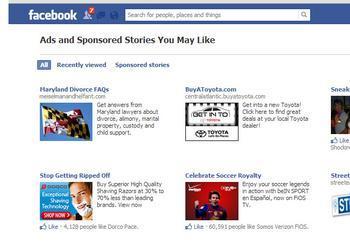 In a recent interview on CNBC, Revlon Chairman Ron Perelman disclosed the company had moved to deploy about a third of its advertising and promotional budget to social media. Just another sign that the world is changing -- and not for the better -- for traditional media.
Craigslist has already taken a huge toll on the nation's newspapers, cutting into the lucrative classified advertising trade. Now it appears that real estate advertising could be next.
Today, real estate brokers are not only using Craigslist but social media like Facebook as well. N-Play, a company that develops real estate apps for Facebook, has just launched a new social platform for real estate professionals and consumers who want to buy or sell homes.
The new real estate applications and services on Facebook include an agent-based app, the Real Estate Agent Directory, a free directory, with more than 180,000 real estate professionals as members. Directory members create agent profiles that pop up during directory searches.
A study by Postling, a social media research firm, found that 79% of real estate professionals are using Facebook to promote both themselves and their listed properties. It found 48% are using Twitter and 29% are using LinkedIn.
Getting listings through Facebook
One of N-Play's current services is IDX Home Search, which allows agents in select markets to import their Multiple Listing Service (MLS) listings to Facebook business pages. Prospective home buyers can do their shopping online by going to the agent's Facebook page. Unlike other online real estate portals, the Facebook system allows agents to see who has clicked on their ads.
Agents have been experimenting with Facebook as a real estate marketing tool for several years now. Some say it's a softer way to connect with potential buyers and sellers. An email from a business can be cold and impersonal. Connecting on Facebook, some say, is more personal.
Mixing business with personal
In fact, some agents mix their business account with their personal list of friends. Amid the vacation photos are occasional new listings and inside information about the local real estate market -- information that people not currently in the market might find interesting.
Using Facebook is free, while newspaper ads are costly. Purchasing ads on Facebook is also an option and, while there is a cost involved, it can be significantly less than print advertising.
Facebook, which is under growing pressure to produce revenue since it became a publicly-traded company last year, has stepped up efforts to sell advertising. It uses a model similar to that of Google's AdWords.
Facebook provides an advertisement or sponsored content that shows up on the Facebook pages of people within certain geographic areas that you have chosen. If you operate a pizza restaurant, for example, your ad only appears on the pages of Facebook members who live within the distance you have set.
Global becomes local
This allows a global company like Facebook to sell local advertising, supplanting local print publications and radio stations, at least the few local radio stations that remain.
According to Facebook, the advertiser is only charged for the number of impressions or clicks the ad receives. The amount you pay is set by your daily or lifetime budget. This type of pricing makes social media -- and Internet advertising in general -- very attractive.
Don't think businesses, from Revlon to the corner pizza restaurant, haven't noticed. ZenithOptimedia, a marketing company, predicts global advertising expenditure will grow by 3.9% in 2013, reaching $518 billion by the end of the year. At that rate, it says online ad spending could surpass print advertising by 2015.
---