---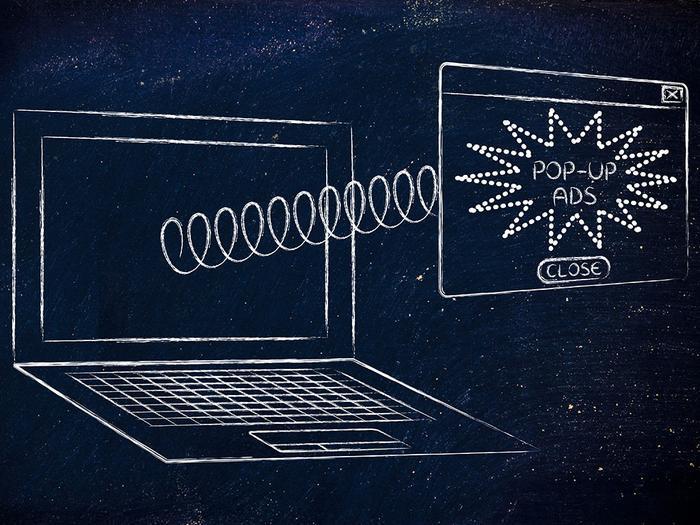 Believe it or not, the advertising industry is now talking up the idea of ad blockers.
Concerned that annoying and intrusive ads are driving away web users, leading ad agencies and marketing gurus are expressing support for technology that would block autoplay video ads with sound, ads that feature flashing lights and colors, and perhaps pop-up ads that take over the whole screen.
Keep in mind, though, it's advertisers talking. They don't want to block all ads -- only the ones they deem annoying, meaning the other guy's ads. They've set up something called the Coalition for Better Ads. 
"The end game here is to remove these types of ads which are undercutting the consumer internet experience," said Stu Ingis, counsel to the coalition and attorney at Venable LLP, Advertising Age reported. "Truthfully, those ads can potentially and seriously undercut the broader internet ecosystem."
The coalition is said to include Google, Microsoft, Procter & Gamble, Unilever, WPP's ad-buying giant GroupM, Facebook, Thomson Reuters, The Washington Post, the Interactive Advertising Bureau, and the Association of National Advertisers.
How annoying?
It goes without saying that annoying ads are, well, annoying -- but advertisers are nothing if not research gurus, so the coalition conducted a study of 25,000 consumers in the U.S. and Europe to rate 104 different ads on desktop and mobile. Sure enough, the survey found that consumers don't like autoplay video ads with sound, pop-ups, and ads that flash or change colors rapidly.
Ingis said an independent monitoring group will be needed if the coalition decides to press ahead with using technology to block the offensive ads. 
"Oversight is needed to make sure the tech is doing what it is supposed to. Oversight is needed so no one company is by themselves in setting or making determinations," he said in the AdAge report.
Googlopoly
What one company could Ingis be talking about? A few days before word of the Better Ad Coalition leaked out, there were reports that Google was considering adding a default ad blocker to its Chrome browser.
The blocker would, of course, block ads deemed by Google to be offensive. Other people's ads, in other words. The notion did not go over well.
"A monopoly which is already not affected by ad blocking in general because of paid whitelisting having more power is scary," said Meagan Lopez, global digital business director for The New York Times, according to Digiday. "Owning every aspect of the advertising world from tech to search to exchanges to measurement to servers to ad blocking within the browser just means less control again for everyone else."
Or as Digiday put it: "Don't expect a half page of ads at the top of a search results page to get dinged, no matter the third-party Google officially christens as the standard bearer."
The coalition stresses that it has not yet firmed up its plans, but Ingis says advertisers and consumers are on the same page when it comes to improving the internet experience.
"The ad industry has a self-interest to make sure the ad supported internet that consumers love continues," he said. "The incentives of the ad industry, from my view, are exactly right. And they are perfectly aligned with what consumer interest would want."
Thanks
Keep an eye on your inbox, the lastest consumer news is on it's way!
Unsubscribe easily whenever you want
---