---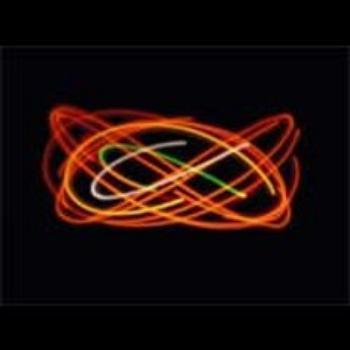 When it comes to autism, many people might be aware of the social challenges involved but not the professional ones. That's not the case with Gary Moore, the founder of the nonPareil Institute in Plano, Texas.
Moore and his partner, Dan Selic, have created a software and training program for people on the autism spectrum to help them find employment and develop skills to work in the tech industry.
"There is a 90% unemployment rate for adults with autism," said Moore in a published interview.
"Many people with autism have the intellectual capacity to do the work, but their social and sensory issues prevent them from going into the workforce. We think we have figured out the solution to train them with marketable skills that will generate more than a minimum wage income that will be sustainable the rest of their lives."
How it works
For about $600 a month, students are taught software design, which includes training in 3D animation and video game creation. For training purposes, instructors use an on-site computer lab, as well as a home training system so students can practice at home.
The institute even has a residential services program that helps students find housing close to the training program if they happen to live far away.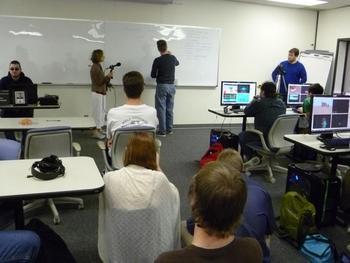 After the training is completed, students are either hired by the institute or seek employment through an outside company, as the whole idea of the training is to build confidence among the students and teach them a skill that can be used in a variety of ways.
Moore says that a lot of his students are fully capable of understanding the tech world, but they just need the right type of training, and so far the nonPareil Institute is one of the few places they can go.
"Many of the high-functioning guys are brilliant, but they can't get a job because they're different," said Moore. "We're trying to build a future for them."
Selic agrees and says although the training program is about job placement, it's about teaching adults with autism how to be independent as well.
"If we can consistently get product on the market, instead of having this tidal wave of individuals look for a welfare answer or a governmental answer, what we're focused on is getting them resources they need to learn and earn their own way in their lives," he said. "We're committed to giving them the skills that they need to build great products and compete in the marketplace."
Success stories
So far, the program has been successful at getting major companies to hire nonPareil graduates.
Jim Pierce, vice president of corporate administration for the Fortune 500 company Alliance Data, says hiring people with autism has worked out well.
"We've got this one guy, for example -- his productivity is three times as productive as the person doing his job, who did not have cognitive disabilities before him," said Pierce. "And his error rate is 2%. He is 98% accurate. He's a phenomenal worker."
Moore says the institute will be adding more to its curriculum in the near future.
"We're still young, but we fully intend to expand the curriculum to include a lot of other disciplines," he said. "We may do 3D movies down the road, astronomy, art, music. We may have our own restaurant or cafeteria someday and run a chef program."
---