---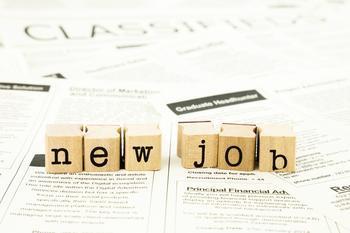 Another 172,000 people found work in the private sector during June, according to the ADP National Employment Report. However, that's down by about 1,000 from the May tally.
Small businesses continued to supply the bulk of the new positions as payrolls at firms with 49 or fewer employees increased by 95,000 -- a jump 0f 11,000 from May. Employment at companies with 50-499 employees increased by 52,000 jobs, compared with May's 60,000. The number of jobs at large companies -- those with 500 or more employees -- increased by 2,000 from the month before to 25,000. Companies with 500-999 employees added 21,000 and those with more than 1,000 employees hired 4,000 workers in June.
"Since the start of 2016, average monthly job creation has slightly dropped," said Ahu Yildirmaz, vice president and head of the ADP Research Institute. "Lackluster global growth, low commodity prices, and an unfavorable exchange rate continue to weigh on U.S. companies, especially larger companies."
Goods and services empoyment
The goods-producing sector lost jobs -- 36,000 of them -- in June following a decline of 5,000 in May. Within that category, 5,000 construction industry jobs disappeared and there were 21,000 fewer people employed in manufacturing.
Employment in the service-providing category rose by 208,000 jobs last month on top of the May increase of 173,000. Professional/business services contributed 51,000 jobs, trade/transportation/utilities grew by 55,000, and financial activities added 2,000.
Despite the decline from May, Mark Zandi, Moody's Analytics Chief Economist Mark Zandi believes job growth revived last month from its spring slump. "Job growth remains healthy," he said, "except in the energy and trade-sensitive manufacturing sectors. Large multinationals are struggling a bit, and Brexit won't help, but small- and mid-sized companies continue to add strongly to payrolls."
The ADP National Employment Report is produced by the payroll firm in collaboration with Moody's Analytics.
---