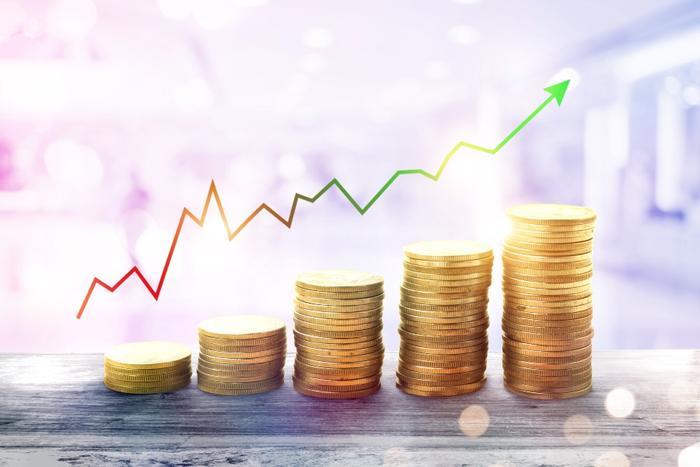 Consumer optimism continues to be strong, and one reason for that might be because workers' paychecks are finally starting to get bigger. A new report by ADP Research Institute shows that average pay has increased by $1.09 an hour over the last 12 months, to $28.54 an hour. That's a 4 percent pay raise.
The biggest gains in pay came in manufacturing and construction. Employees in the services sector and professional and business services also saw strong wage growth.
Ahu Yildirmaz, co-head of the ADP Research Institute, says the labor market has gotten tighter, so when employers find someone they want to hire they have to pay more. They also have to provide incentives to current employees to encourage them not to leave.
"As labor shortages are apparent in most of the sectors, the businesses are holding on to their skilled workers by increasing their wages" Yildirmaz said.
Women are getting the bigger raises
Despite complaints about pay inequity between men and women, Yildirmaz says the latest statistics show the pay gap is now moving in the other direction.
"Female job holders are capturing larger wage gains than their male counterparts," she said. "Since January 2019, female job holders received average wage gains of 5 percent, while men averaged wage gains of 4.6 percent."
People employed in the information industry appear to have the most leverage when it comes to getting a pay raise. The ADP report shows information workers who switch jobs now have an average salary of $41.08 an hour, a nearly 10 percent increase in the last 12 months.
Job switchers in professional and business services and construction haven't done badly either. They've seen their wages rise 8.3 percent and 8.7 percent, respectively. Those working in trade jobs experienced significantly stronger growth in wages than the workers who switched to jobs in the industry.
Big raises in the Midwest
Geography also influenced pay increases. Those living in the Midwest did better than those in other regions, but only when it comes to pay increases. Midwestern workers earned less, on average, than those in other regions of the country.
The West, which hosts a large number of technology companies, was the most rewarding to people who switched jobs. Those who took positions at other companies enjoyed an average pay bump of 7.3 percent. Employees in the South and Northeast had the lowest wage growth at 3.6 percent.