---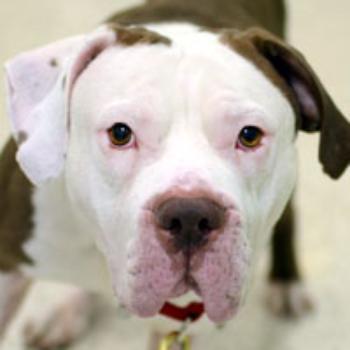 As most people know, bringing home a new pet can be like bringing home a new baby in many ways.
Both add a certain level of excitement to a household, causing people to happily alter some of their ways, both bring an added amount of joy for people who may have lacked it before and both provide a fresh chance for someone to express love and care, which is always healthy to do.
Some folks will head to the pet store to get the animal of their choice and many will head to the nearest shelter to adopt a pet, which adds a rescuing component to caring for an animal.
But what are some of the first things people should think about when adopting a pet, especially those who are adopting for the first time?
Gail Buchwald, senior vice president of ASPCA's Adoption Center said proper planning is mandatory when adopting a pet and that planning should start with a discussion between you and each member of your household.
"We do recommend that everyone in the household have a discussion about getting a pet and that means relatives [and] family members. And they should think about who is going to take care of the pet," said Buchwald in an interview with ConsumerAffairs.
Primary caregiver
"Designating a primary caretaker would be appropriate, that's the person that's going to be primarily responsible for the feeding, the watering, the walking if it's a dog and the general care for a cat," she said. "It's really important that everybody understand whose responsibility it's going to be, because even though it can often seem like a shared responsibility, typically there's one person who's taking on the brunt of it."
"And if I were going to be that one person I want to know it beforehand in a discussion," she said.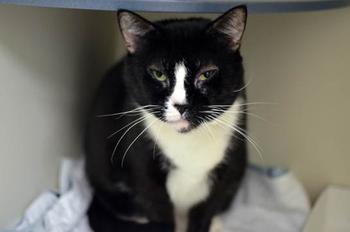 Another important step, says Buchwald, is to discuss what the expectations are for everyone in the house, in terms of which pet everybody would prefer and what type of pet would best fit that particular home.
She pointed to some information on the ASPCA website that helps people determine the cost of owning an adopted pet, and the organization is able to break down those numbers according to species and animal size, so people are able to budget much easier and know what to expect financially each year.
Buchwald says by doing a good amount of research and having informed discussions "the pet search is getting off to a terrific start."
An appropriate gift?
But does that mean that adopting a pet for someone as a gift is a bad idea, since it's best to pre-plan and have household discussions about owning a new animal?
Buchwald says it's common for people to think that giving an adopted pet as a gift is a bad idea, but in actuality, it's a wonderful idea she says -- but those same conversations and steps of planning still need to take place and whomever you're deciding to give a pet to should be let in on the gift idea beforehand, so they can be prepared when the animal arrives.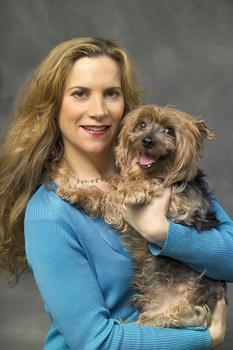 Buchwald pointed to a recent case in one of the ASPCA's adoption shelters where a daughter wanted to give her mother a kitten as a gift, but instead of just going out and getting one, both mother and daughter had extended conversations to determine what the proper fit would be, and the surprise element of the gift came when the daughter brought her mother to the shelter unexpectedly, which suggests adopting a pet as a gift is fine, but the recipient should still be in the know before they take on owenership.
Furthermore, Buchwald says the ASPCA finds that animals are less likely to be returned when they're given as gifts, since people feel a sense of gratitude and sentimentality for receiving it. The organization also has gift aid pet certificates that people can purchase and give to someone.
Looks aren't everything
A common mistake when adopting a pet, Buchwald says, is choosing an animal simply because they're cute, as opposed to selecting one that matches your household and lifestyle.
A common error is "choosing an animal on the basis of their looks," she says.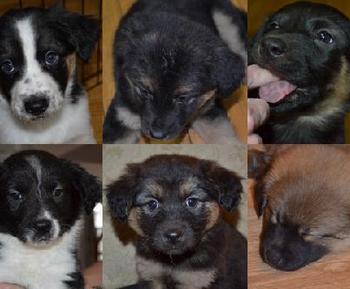 "So the puppy that looks real cute or the kitten that's so energetic and playful and looks adorable, [is the lure] and then we realize what it's like to live with that 24/7. Or "the kitten that lands on your face at 5 a.m."
"All of these things that can be so wonderful if we know about them in advance, but can be so difficult if they weren't anticipated," says Buchwald.
"We wouldn't choose a person that we would want to live with solely on the basis of their looks," she adds, "there's obviously a lot more than that, so it's sort of the same thing."
So the right way to adopt a pet has everything to do with planning, and not just randomly selecting an animal that you may be immediately taken with, and if you've never owned a pet before and aren't familiar on how to properly care for one, Buchwald says the ASPCA can help you make the perfect match.
"We have a wonderful program called the 'Meet Your Match' program that was developed by a Ph.D. in animal behavior, Dr. Emily Weiss, and it is a way to look at a person's lifestyle and their lifestyle preferences and their household makeup and match them up with a pet based on compatibility."
"So getting a real good understanding of things like, 'Is your household more like a library or more like Grand Central Station?' will help determine if a shy or fearful pet will do well in that home with all the comings and goings."
"Asking are there children in the home or children that come to visit the home sometimes or no children? That will help determine if a pet you're looking for will do well with children," Buchwald explains.
Canine-ality test
In addition, she says the ASPCA has a "canine-ality" test for dogs and "feline-ality" test for cats.
"What we do when every animal enters our facility is we test them and find out what their personalities are so we can make informed matchups, she says."
And what's the best way to get a pet acclimated to your home? Buchwald says it really depends on the species of the animal.
"We say that a quiet household is going to be the best transition, so the day you bring your pet home don't bring your family, friends and others to come meet him. Give him some time to settle in and get used to the routine."
"Routine is very important to animals," she adds. "They find comfort in being fed the same time each day."
"I would strive to try to provide the same type of food that was being provided at the adoption center and try to provide a similar schedule."
"It can always be altered later in a gradual way, but interestingly enough studies have shown if the cat is used to being fed at 7 a.m.[for example] at 7 a.m. in the new home he's going to start looking around for his breakfast and if it tastes really different from what he used to eat, he's going to start feeling like this is a little weird."
Moreover, a gradual change in diet is necessary for digestion purposes, she says.
Lastly, Buchwald advises to keep cats in a separate room away from the rest of the house, as complete access to the home may overwhelm a cat and cause it to hide beneath a couch or bed.
---