---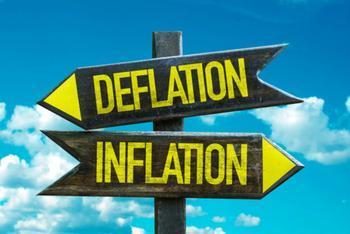 In the same week the U.S. Labor Department released its May Consumer Price Index (CPI), showing a slight rise in prices, Adobe issued its Digital Price Index (DPI) showing prices are continuing to fall.
Can both be right? They can, because it appears that in this economy there are always some things that cost people more, while some things cost less. Depending on what it is you are buying, you could encounter inflation or deflation.
Adobe's DPI tracks billions of actual online transactions to gather its data. The government's CPI is based on consumer surveys that are designed to approximate sales in each product category.
Adobe says its DPI reveals deflation – prices that are going down, not up – in most of the tracked consumer goods. In May, Adobe found prices for appliances, computers, flights, furniture, sporting goods, TVs, and toys went down in price by as little as 2.8% or as much as 19.7%.
The government's official statistics, the CPI, reported year-over-year deflation between 0.3% and 16.1% for these categories. It also found airfares went up 0.4%.
Tablet prices are falling
Consumer electronics prices went down 1.4%, led by a 3.7% price decline for tablets. Sporting goods prices fell by 0.4%. But it you travel a lot, you likely encountered higher prices. Air travel cost 4.1% more in May than in April and hotel rooms cost 0.7% more.
Adobe looks at other digital data to draw conclusions on other aspects of the economy, and its picture is somewhat different than the one drawn by the government.
For example, the DPI suggests more people are looking for jobs. It draws that conclusion from counting visits to employment search sites. The latest analysis shows an increase from April to May in those job site visits and points to potentially higher unemployment rates than reported.
Housing weakness
It also measures the housing market. By tracking two billion visits to real estate marketplace sites in the last year, the DPI found that online searches for housing purchases and rentals have slowed.
The DPI also tracks price movements within categories, breaking it down between high priced items and low priced items. In May, Adobe said most consumer categories saw the biggest price declines among lower priced models.
"This tremendous amount of data reveals further deflation, higher unemployment, and more weakness in the housing market than current reports suggest," said Adobe VP Mickey Mericle.
That's not necessarily good news. While consumers like low prices, economists worry that deflation shows a lack of demand in the economy, which can signal the onset of a recession.
---