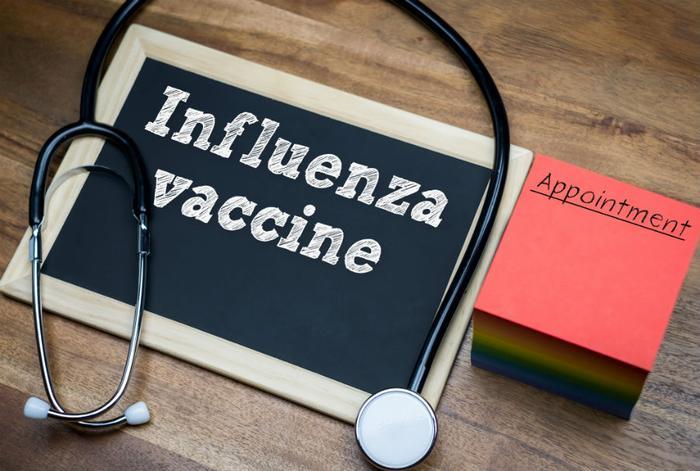 As the flu tends to intensify around this time of year and more and more consumers look to get vaccinated, it's important to think about the way the vaccine is stored, restocked, and disposed of.
Researcher Pinar Keskinocak of the Georgia Institute of Technology recently analyzed the flaws in the current methods of restocking the flu vaccine, and he offered a simple solution that could cut costs and save lives if implemented.
According to Keskinocak, the answer is a rather easy one: only restock the vaccine in areas that are running low on supplies to avoid having the vaccine sit around unused.
"Even seasonal flu kills thousands to tens of thousands of people each year, so we would benefit immediately," Keskinocak said. "In a pandemic, nearly no one would have natural immunity, so the death toll could be significantly high if we don't improve vaccine coverage."
Saving money and lives
While the researchers' suggestions would help in a possible flu pandemic, adjusting the way the vaccine is distributed can also be helpful during a regular flu season.
As it stands, the vaccine is distributed based on population: areas with the most people get more vaccines than places with fewer residents. However, when restocking comes into play, distributors aren't taking into account how many people are actually receiving the vaccine.
This means that even though larger regions may have more people, it doesn't mean all those people are getting vaccinated. This also means that these areas are left with tons of leftover vaccines that are never used.
Similarly, smaller regions that need more of the vaccine are often left with shortages because of the current distribution process.
"Production, storage, and delivery of vaccine are costly, and unused inventory can't just be thrown away," Keskinocak said. "It costs money to dispose of."
Keskinocak and his team suggest that when restocking the flu vaccine, the supplies should go to regions that have the most people getting vaccinated -- not the regions that have the most people.
Moreover, the researchers suggest that each state keep an annual record of how many people are getting vaccinated to ensure that the supplies are going where they're most needed, as it would reduce the amount of leftover supply and cut costs.
"The data would tell you where you need continued education about the importance of vaccination, and some of the money saved from unnecessary resupplying could be invested in public health campaigns," said researcher Julie Swann. "Surprisingly, few states have systems in place that tell them how much vaccine has been administered where and how much is still left in inventory at provider locations."
Intense flu seasons
Just last week, the Centers for Disease Control and Prevention (CDC) reported that flu activity is on the rise across the country for this 2018-2019 flu season. So far, 11 children have died because of the flu, while more have spent time in the hospital for symptoms related to the flu.
The CDC is urging everyone -- young and old -- to protect themselves and get vaccinated.
"With significant flu still to come this season, CDC continues to recommend that anyone who has not yet gotten a flu vaccine this season should get vaccinated now," the CDC said. "It takes approximately two weeks for the protection provided by vaccination to begin."
This news comes on the heels of last year's flu season, which the CDC marked as one of the worst in decades. The 2017-2018 flu season saw over 900,000 hospitalizations due to the infection, and a record-setting 80,000 deaths.