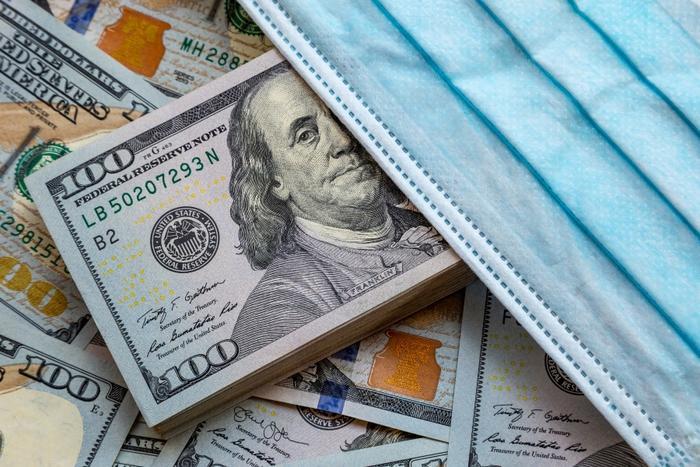 When Congress failed to reach a compromise last week on a new coronavirus (COVID-19) relief package, it was hoped that lawmakers would work something out this week. They haven't.
The Senate has now joined the House on a month-long vacation after taking no action to help millions of Americans cope with the economic impact of the pandemic. Nearly 51 million Americans are unemployed. Until July 31, many were getting an extra $600 a week from the federal government to supplement state benefits. That's now gone.
Besides employees who have been laid off, many small business owners are also feeling the pinch. Last month, Yelp estimated that 55 percent of the businesses that closed will never reopen.
Until the end of July, there was also a moratorium in place to prevent people from being evicted from their homes while they got back on their feet. That provision has also expired.
Congress appears to agree that Americans impacted by the coronavirus need additional help. But that's as far as the agreement goes. By their own admission, Republicans and Democrats are extremely far apart in their effort to craft an economic aid package.
No resumption date in sight
House Speaker Nancy Pelosi (D-Calif.) says she doesn't know when talks will resume, but she told reporters that Democrats have one requirement -- that Republicans agree to spend at least $2 trillion for the total package. The original Democratic aid bill passed by the House in March called for spending $3.5 trillion.
Republicans have proposed a $1 trillion package and have criticized the Democrats' bill, accusing lawmakers on the other side of the aisle of loading it down with non-aid provisions.
White House economic advisor Larry Kudlow told CNBC that Democrats are asking for "too much money" and insisting on unrelated provisions, such as making it safer for people to vote during the pandemic, calling it part of "liberal, left wish lists" that won't fly at the White House.
"So far, it's a stalemate," Kudlow said.
Disagreements over aid
The two sides are also very far apart on basic things like food assistance. Pelosi says Democrats are calling for more than $60 billion to provide food assistance but claims a Republican counter-measure called for only $250,000. 
Pelosi also said the $3 trillion House bill passed in May included $100 billion to help people pay their rent and mortgages, but she says the Senate measure did not include any additional funds. 
The rhetoric became more heated this week, not a good sign for consumers hoping for an additional lifeline from Washington. Senate Republican Leader Mitch McConnell (R-Ky.) appeared to suggest that Democrats started bargaining with an inflated number so they could appear reasonable by settling for a lower amount.
Political realities may be having undue influence on the standoff. Pelosi candidly confirms that the House won't consider spending anything less than $2 trillion. Treasury Secretary Steven Mnuchin has called $2 trillion "a non-starter."
In an election year, when neither side believes it should compromise, the outlook for the millions of Americans who could use some help, as the virus shows no sign of abating, doesn't appear all that promising.