---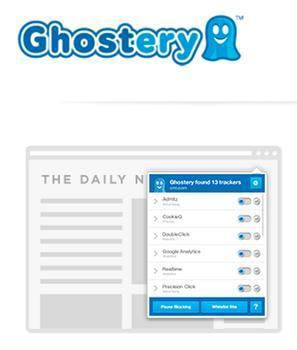 You don't get something for nothing. Trite but true. Yet millions of consumers use ad-blockers hoping to get useful and entertaining content without paying for it by looking at the ads that pay the freight. Hoping to steal it, in other words.
Sometimes it works, or seems to. But a report today says that one of the most popular ad-blocking services, Ghostery, is collecting data about your browsing habits all the time it's blocking ads, allowing its parent company, Evidon, to sell that data to advertisers.
The MIT Techology Review says Evidon sells data collected from its 8 million Ghostery users to companies who want to improve their use of tracking code.
"This is not a scheme," MIT quotes Scott Meyer, Evidon's CEO, as saying. It's helpful to give advertisers Ghostery's data because advertisers don't generally want to target people who have opted out of advertising, he says.
It's a little hard to discern exactly what Ghostery and Evidon do and even a careful reading of their respective sites can leave one flummoxed.
"The Ghostery community is one of the strongest and most sophisticated on the web," Evidon says in a typical entry on its site. "More than ten million users have opted in to the 'GhostRank' panel, anonymously supplying tracker information back to Ghostery to help improve the service and foster a more transparent Internet."
Perhaps the takeaway for consumers who don't have the knack or the need to study the issue in depth is that those who use services should expect to pay for them one way or another.
---