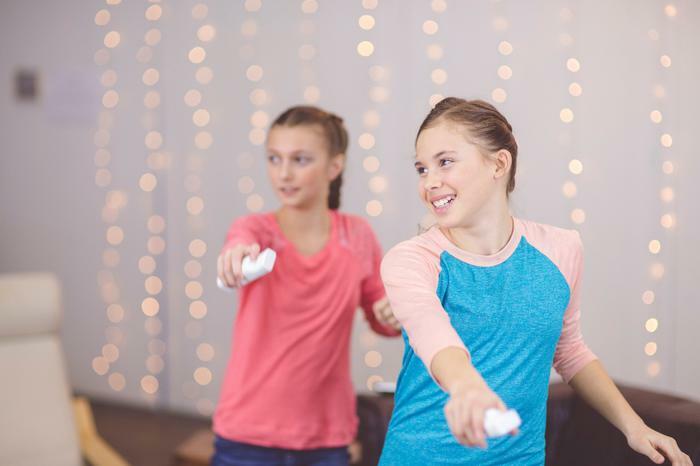 While many consumers know that exercise is an important part of a long, healthy life, working out isn't always fun. However, a new study conducted by researchers from the University of Georgia suggests that there are healthy alternatives that consumers can try out.
The team looked at exergaming – or active video gaming – and found that it could promote long-term health benefits by helping participants feel more in control of their workouts. These types of games include virtual reality games and games that require physical movement to play.
"When an individual feels autonomous, they're more likely to exercise or exergame on their own," said researcher Sami Yli-Piipari. "They feel ownership over what they are doing, and they're doing it for themselves, so it's more likely they will keep up the activity." 
Active video games can benefit health
The researchers had 55 people who didn't regularly exercise participate in the study. They were divided into two groups: one group participated in traditional aerobics classes three times a week while the other group played exergames three times a week for six weeks. The team tracked the participants' satisfaction and motivation with their workouts, as well as physical activity and exertion during exercise. 
Although the participants in the aerobics classes worked out harder overall, the study showed that the participants who played exergames had more fun while working out. The researchers say that's an important point because enjoying a workout is likely to encourage consumers to keep up with it in the future. 
"I see exergaming and technology-enhanced exercise as a stepping stone," Yli-Piipari said. "It's the first step in the right direction, especially for people who are not involved in any kind of exercise.
Helping introduce kids to exercise
The researchers believe exergaming could be a good way for parents to get their kids up and moving while also playing video games. Rather than sitting down and gaming, getting games like Just Dance, EA Sports Active, or Zumba Fitness World Party can help consumers of all ages stay active and moving. 
While following a traditional physical activity routine can be difficult, the team hopes these findings offer an alternative perspective that could keep consumers interested in working out. 
"We forget sometimes that it's really hard for inactive people to take that first step," Yli-Piipari said. "These games may be able to address that problem."