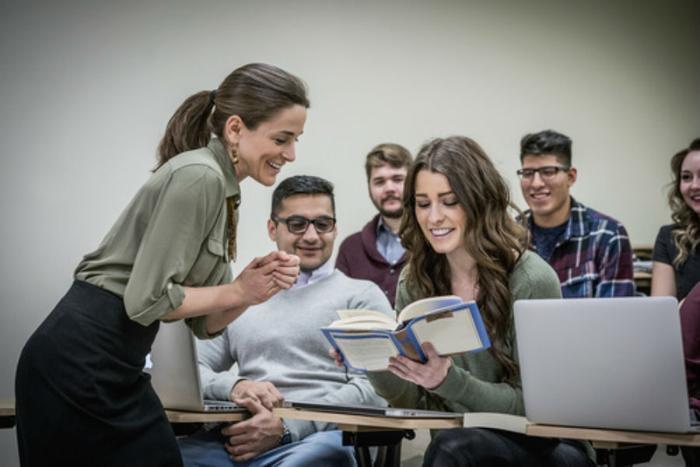 Researchers from Harvard University conducted a study that tested different learning styles on college students to determine what produced the best learning outcomes. 
While the students believed that a traditional lecture style was the best for them to perform optimally on future exams, the study revealed that adopting a more active learning approach in the classroom was better for their test scores. 
"Often, students seemed genuinely to prefer smooth-as-silk traditional lectures," said researcher Louis Deslauriers. "We wanted to take them at their word. Perhaps they actually felt like they learned more from lectures than they did from active learning." 
"The effort involved in active learning can be misinterpreted as a poor sign of learning," he added. "On the other hand, a superstar lecturer can explain things in such a way as to make students feel like they are learning more than they actually are." 
Discovering successful learning methods
To determine which style of learning led to better learning outcomes among college students, the researchers experimented with introductory physics students. Participants experienced the first 11 weeks of the semester in a traditional lecture style format before seeing a change in the final four weeks.
At the 11-week mark, the researchers split the class up, having half of the students remain in the lecture room while the other half of the students were exposed to active learning. After two weeks of this set-up, the students switched so that all students were engaging with active learning for two of the last four weeks of the semester. 
Students were tested on what they learned in the class so the researchers could measure which teaching style was better for students' retention. They were also surveyed on their attitudes around the different learning styles. 
Though students felt they were taking more away from the lecture-style classes, the tests revealed that when they switched to active learning, test scores were higher. The researchers explained that the students weren't opposed to active learning, and more educators should feel encouraged to switch things up in the classroom, as doing so could help boost students' learning outcomes. 
"When I first switched to teaching using active learning, some students resisted that change," said Christopher Stubbs, Dean of Science at Harvard. "This research confirms that faculty should persist and encourage active learning. Active engagement in every classroom, led by our incredible science faculty, should be the hallmark of residential undergraduate education at Harvard."