---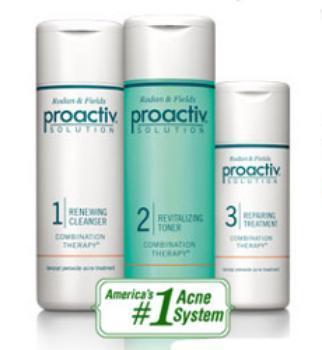 Acne sufferers beware: Proactiv products might or might not clear up your skin problems, but they'll clear out your bank account, our readers tell us.
Numerous consumers have written to us with complaints that Proactiv mail orders are well-nigh impossible to cancel.
Don't believe us? Check out this random sampling of complaints we've received in just the past few weeks:
Andy P. of Riverside, California wrote on Aug. 1 to say: "They will automatically send additional shipments and charge your credit card or bank account with multi-month orders and exorbitant fees (tax, s/h, overpriced merchandise)! You will regret it and will be faced with so much frustration just trying to return the merchandise and get your money back! This is guaranteed!"
Another Californian, Silvia Y. of Culver City, warned on Aug. 24: "Do not be persuaded by their 'Money Back Guarantee' and promos, unless of course you don't mind receiving a refund after 5 months and several phone calls to remind them because you've 'fallen through the cracks' twice (as one rep put it) [….] Proactiv misrepresents themselves and neglects customers who choose to opt out of their program."
Stick to the mall
Annette H. of Lakewood, Colorado wrote on Aug. 22 to say that she liked the Proactiv products she bought from a local mall kiosk, so when that kiosk closed she ordered more from the Proactiv website. That's when her problems started: "I discovered after ordering that it was automatically set up to re-send product every three weeks. They had already shopped a second batch before I realized and was able to call in and cancel [….]When I called to cancel my account I was told that I didn't need to cancel entirely; they could just put it on 'hold' indefinitely and that would preserve my account in case I chose to make a future order. I agreed and everything was fine for six months. Suddenly, this past July, a box of Proactiv showed up on my doorstep [….] I was told that my account had been suspended for six months but was now reactivated. The kit they sent was a 90-day supply, not even what I had ordered in the past, and they didn't send me any notice that they were billing my card or sending the product."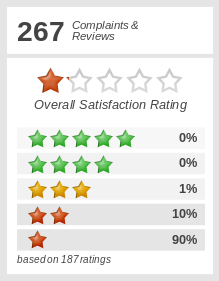 After numerous calls and complaints, the company did eventually refund Annette the initial cost of the products—but not the additional $11 shipping fee. So Annette is currently $11 out of pocket with nothing to show for it except vast frustration. Her conclusion? "Proactive is a good product, but their system of forcing you to receive scheduled shipments sucks. They are clearly trying to rip people off by sending them product and hoping they don't bother to complain and that they'll just keep it."
Myra D. of Worthington, Ohio, wrote on Aug. 29 with a similar complaint: "After cancelling my order, I continued to receive Proactiv products. I called AGAIN after I received more products and a bill, only to discover my previous cancellation never happened [….] Upon speaking to someone, I was told to return the product to cancel out my outstanding balance. So I mailed it/ returned it. Next thing I found out I received a letter from a collection agency."
Cancel online?
Deanna P. of Honolulu, Hawaii reported on Sept. 12 that she too is finding it impossible to cancel her Proactiv subscription. "Any site that allows you to sign up online should allow you the decency to cancel online as well. Waiting on hold for 15+ minutes to get a customer service representative for something that you can sign up for easily online is not acceptable."
Even less acceptable was the revelation that Deanna still couldn't cancel her account: "[The customer service representative] assured me verbally that I would not receive any more product, and I received a confirmation email the next day stating that I was indeed cancelled and my account had a $0 balance [….] I soon forgot about Proactiv and several months went by. Until 3 days ago, when a new box showed up at my door. WHAT? How did this happen when I was told by email and verbally that I had cancelled?" Proactiv eventually offered Deanna the same dubious deal as Annette in Colorado: a refund if she ships the products back at her own expense, but no offer to pay for those shipping fees.
You might not even need to open an account with Proactiv to experience difficulty canceling it. An anonymous complaint we got on Aug. 26 simply said: "My underage son called the 800 number after seeing a commercial on Proactiv. You need to look into this company fast. This is nothing but a credit card scam. Have a child call in to order, tell the customer rep that you are 15 and give them what they think is your parents' credit card and watch what happens."
We didn't actually try that, but we did try calling the customer service number on Proactiv's website in hope of learning how customers could cancel their accounts. Unfortunately, we had no success. After climbing through Proactiv's phone tree for awhile we eventually found a human to speak to; he did not give us any complaint or cancellation phone numbers, only a customer service email address.
Direct marketing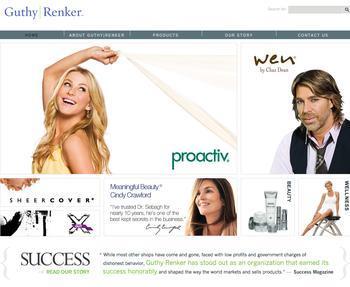 Oddly enough, that email wasn't for an @proactiv account; instead, we were told to email the customer service department of of a company called Guthy-Renker. A quick online search shows that Guthy-Renker is a "direct marketing company" that's generated numerous customer complaints of its own, including "Guthy-Renker Proactiv solutions sold my private cell phone number!" and "Guthy Renker –Wenhair is deceitful about auto refill" (just like Proactiv, maybe?), and several more in the same vein.
As of presstime, Guthy-Renker has not responded to our emailed request for comment.
What to do
So if you have a Proactiv account that refuses to die, what should you do? In theory, you could try emailing Guthy-Renker (though in practice, we doubt that'll accomplish anything). Since all of this happens on the Web, it falls under the jurisdiction of the Federal Trade Commission, which has an online complaint form you can use to recount your experience, besides letting us know about it, of course.
In the meantime, your only option for stopping unwanted Proactiv shipments might be the nuclear option: cancel whatever credit card you have on file with the company.
---