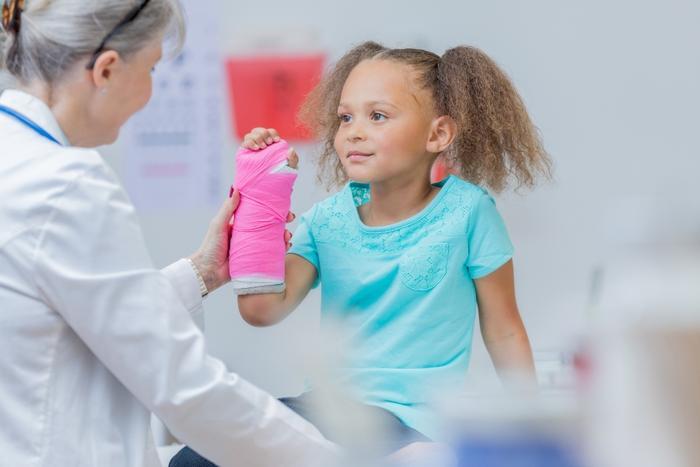 Acid reflux is a condition that can affect consumers young and old, but researchers found that popular medications to treat it could put children at an increased risk of bone health issues. 
The study found that over-the-counter medications that help with acid reflux, which are commonly known as proton pump inhibitors (PPIs), could increase kids' risk for bone fractures. 
"Our study highlights the need to limit the use of PPIs to individuals who are clearly benefiting and for the least duration necessary," said researcher Dr. Thomas Attard. "Additionally, children who are on these medications long-term warrant ongoing follow-up." 
Keeping kids safe
The researchers analyzed data from over 50 children's hospitals across the country to understand how PPIs can pose a risk to kids. They compared medical data from over 32,000 kids taking PPIs to those not taking the medication. 
The study revealed that around 1.4 percent of kids taking medication for acid reflux experienced bone fractures, most often in their arms or hands. Broken bones affected 1.2 percent of children not taking PPIs. 
The researchers explained that though this difference may seem small, it would translate to an increased risk of a fracture for roughly 20 percent of all children taking PPIs. Moreover, while most of the fractures were in the arms or hands, the group taking the acid reflux medication was also more likely to experience fractures in other parts of the body. 
Aside from the need for PPIs, the children involved in the study were otherwise healthy. This makes these findings all the more important because they highlight the risks associated with medications that are taken widely by young consumers who are in good health. 
The researchers recommend that doctors pay close attention to young ones taking these kinds of medications and do their part to keep their patients safe and healthy. 
"Proton pump inhibitors are effective medications and have an important role in the treatment of specific diseases," said Dr. Nathan Robert Fleishman. "We should be aware of the potential side effects of these (and all) medications we prescribe. We owe it to our patients to ensure we are continually evaluating the risks and benefits of our treatments in the context of their disease course."