---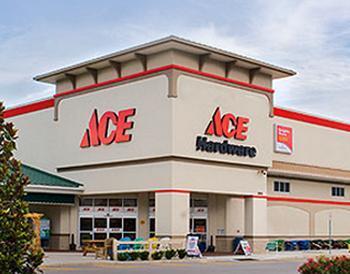 For the seventh year in a row, Ace Hardware has taken the No. 1 ranking in J.D. Power & Assoc.'s Home Improvement Retailer Satisfaction Study.
The chain scored 803 out of 1,000 and did especially well in staff and service and store facility. Menards ranks second with a score of 770, and performs particularly well in the price and sales and promotions factors.
"By remaining focused on meeting customer needs through superior sales staff and service, home improvement retailers have the opportunity to leverage a positive customer experience into an increased share of wallet and more customer advocates," said Christina Cooley, director of the home improvement industries practice at J.D. Power.
According to the study, on average 27 percent of customers say they "definitely will" purchase at their primary retailer again, and 30 percent "definitely will" recommend the retailer to others. However, among the highest ranked retailers these percentages go as high as 32 percent and 43 percent, respectively.
Ace is a retailer-owned co-op, a relatively rare business structure for a nationwide chain.
The study
The study, now in its seventh year, measures customer satisfaction with home improvement retail stores based on performance in five factors: staff and service; store facility; merchandise; price; and sales and promotions.
Staff and service is the most influential factor on customer satisfaction. For example, the average wait time for assistance at retail remains at about four minutes. However, the wait time for help varies by retailer from less than two minutes to nearly six minutes.
More than 80 percent of customers request help locating a product in the store, reinforcing the importance of having a knowledgeable sales person readily available.
Overall, only 5 percent of customers experience a problem while shopping at their primary retailer; however, this varies by retailer, with the highest incidence of problems experienced at 12 percent.
---