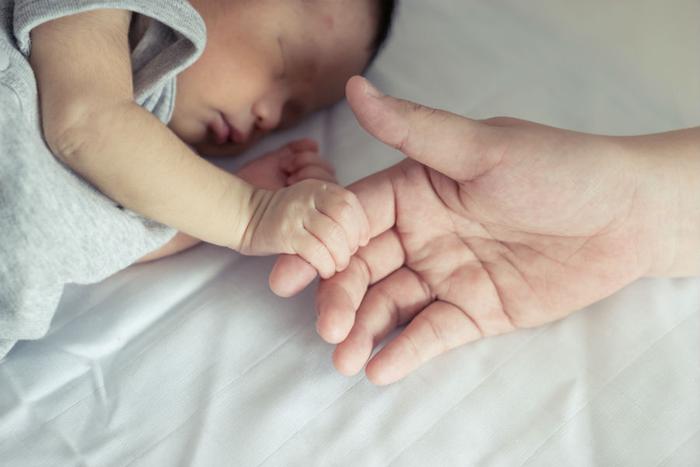 A new study conducted by researchers from Florida Atlantic University shows just how dangerous sleeping time can be for infants. 
The study revealed that cases of infants dying due to accidentally strangling or suffocating have gone up threefold in the last two decades. 
"Despite increased public health efforts for education about safe sleep practices, we have seen significant surges in infant deaths from accidental strangulation and suffocation," said researcher Joanna Drowos. "By gaining a deeper understanding of the epidemiology, including both risk and protective factors, public health professionals can tailor messages and programs to reach a diverse group of mothers to help reduce deaths related to this preventable tragedy." 
Examining trends
To get a better understanding of who is most affected by this startling trend, the researchers broke down infant mortality rates by state. 
By looking at the National Center for Health Statistics Multiple Cause of Death records from 1999 through 2016, the researchers were able to examine different factors -- such as gender, race, and ethnicity -- to determine which of them played a larger role for this trend.
Ultimately, the team determined that race, gender, ethnicity, and region all influenced the likelihood of infants suddenly dying, though these figures increased over time, regardless of any outside factors. 
In 1999, the infant mortality rate for white female infants was under six per 100,000 births. By 2016, that number jumped to nearly 16 per 100,000 births. Similarly, the infant mortality rate for non-Hispanic black female infants was 10.4 in 1999 and then increased to nearly 46 by 2016. 
Regionally, the Midwest and the South contributed to the largest number of sudden infant deaths in bed, with Mississippi seeing considerably high numbers. The state had 93 deaths per 206,819 births of white infants and 115 deaths per 176,825 births of non-Hispanic black infants. 
By comparison, California experienced less than 12 deaths per 100,000 live births of non-Hispanic black infants and 6.5 deaths for every 100,000 live births of white infants. Based on this finding, the researchers are pushing for more research and increased prevention efforts to protect as many infants as possible. 
"We must conduct the rigorous studies to curb these alarming increases in overall deaths and racial inequalities," said Dr. Charles H. Hennekens. "Future areas of research might include examining family and cultural differences around sleep, local pediatrician practices, available social services, and policies to combat these alarming increases."