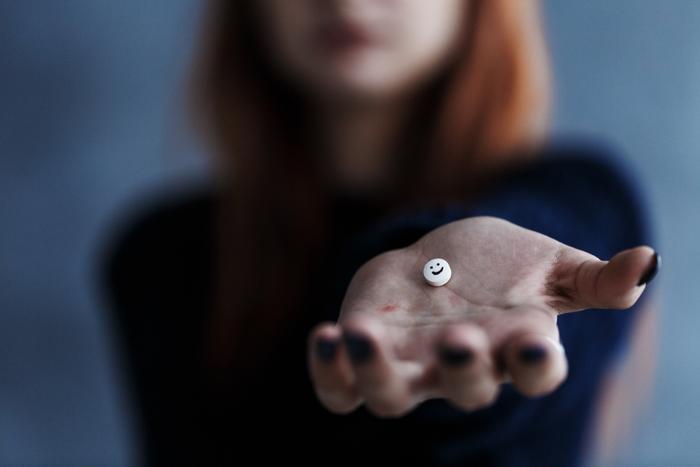 In a new study, researchers have discovered that teens are more likely to turn to heroin when they use prescription painkillers to get high. 
"Prescription opioids and heroin activate the brain's pleasure circuit in similar ways," said researcher Adam Leventhal. "Teens who enjoy the 'high' from prescription opioids could be more inclined to seek out other drugs that produce euphoria, including heroin." 
Tracking drug use
The researchers' primary focus with the study was to see how prescription painkiller use during teenage years impacted potential drug use in later years. To get a gauge of teens' drug habits over time, the researchers had nearly 3,300 high school freshman complete surveys, which were retaken twice a year through their senior years.
The biggest takeaway from the study was that students who were currently using, or had previously used, prescription painkillers were more likely to turn to heroin by the time they graduated high school. 
"Adolescents are sometimes overlooked in the opioid epidemic discussion," said researcher Lorraine Kelley-Quinn. "The association between nonmedical opioid use and later heroin use in youth is concerning and warrants further research and health policy interventions." 
Prescription painkillers were popular in nearly 600 of the students surveyed throughout their high school experience, and this led to a large portion of students later turning to harder drugs.
Nearly 11 percent of students who reported formerly using prescription opioids and over 17 percent who were currently using the drugs were found to use heroin by the end of high school.
"While we can't definitively conclude that there is a cause-and-effect relation, there may be something unique about opioid drugs that makes youths vulnerable to trying heroin," said Leventhal. "The results do not appear to be driven by the tendency of some teens to act out, rebel, or experiment with many types of drugs." 
Protecting young people
A recent study revealed that parents are choosing opioids for their kids when it comes to pain relief, despite knowing other options exist.  
Now knowing how prescription opioids can affect teens into early adulthood, these findings shed new light on how future treatment options could be affected. 
Moreover, researchers have discovered that today's children and teens are three times more likely to experience opioid poisoning than they were two decades ago.