---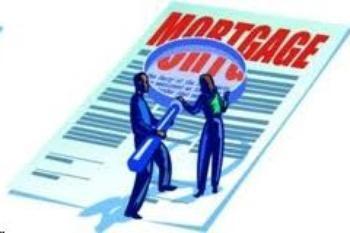 The Consumer Financial Protection Bureau (CFPB) has tweaked the Ability-to-Repay rule to make extending and getting credit less of a hassle by creating specific exemptions and modifications.
The revised rule, which governs small creditors, community development lenders and housing stabilization programs, contains specifics on how to calculate loan origination compensation for certain purposes. The CFPB's Ability-to-Repay rule was finalized in January of this year.
"Our Ability-to-Repay rule was crafted to promote responsible lending practices," said CFPB Director Richard Cordray. "Today's amendments embody our efforts to make reasonable changes to the rule in order to foster access to responsible credit for consumers."
Consumer protections
The Ability-to-Repay rule established that most new mortgages must comply with basic requirements that protect consumers from taking on loans they do not have the financial means to pay back. Lenders are presumed to have complied with the Ability-to-Repay rule if they issue "Qualified Mortgages" (QMs).
These loans must meet certain requirements including prohibitions or limitations on the risky features that harmed consumers in the recent mortgage crisis. If a lender makes a Qualified Mortgage, consumers have greater assurance that they can pay back the loan.
What they do
The newly-approved amendments:
Exempt certain nonprofit creditors: The final rule exempts some nonprofit and community-based lenders that work to help low- and moderate-income consumers obtain affordable housing.
Facilitate lending by certain small creditors: This amendment makes several adjustments to the Ability-to-Repay rule in order to facilitate lending by small creditors, including community banks and credit unions that have less than $2 billion in assets and each year make 500 or fewer first-lien mortgages.
Establish how to calculate loan origination compensation: The Dodd-Frank Act mandates that Qualified Mortgages have limited points and fees, and that compensation paid to loan originators, such as loan officers and brokers, is included in points and fees. This cap ensures that lenders offering Qualified Mortgages do not charge excessive points and fees. Today's amendment provides certain exceptions to this Dodd-Frank requirement that loan originator compensation be included in the total permissible points and fees for both Qualified Mortgages and high-cost loans.
Consumer kudos
The final rules "strike the right balance," according to a leading consumer group. "They safeguard consumers from abusive practices while helping lenders comply with new mortgage lending standards," said Kathleen Day of the Center for Responsible Lending .
"The rules address two key issues related to the Dodd-Frank Act's mandate that lenders assess a borrower's ability to repay, particularly the standards a loan must meet to qualify as a 'Qualified Mortgage (QM).' First, they properly prohibit mortgages with higher fees from gaining Qualified Mortgage (QM) status. Second, they tailor the QM standards for small lenders who hold mortgages in portfolio and for other community-based lenders.
The amendments will take effect with the Ability-to-Repay rule next January.
---