---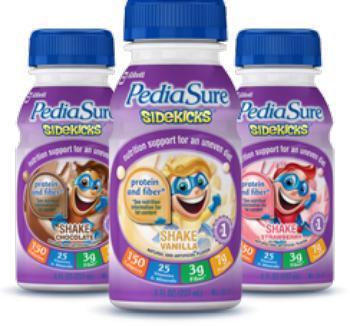 Ads for Abbott Labs' SideKicks gave the impression that the sugary drinks would give children more energy and help them perform better in sports.
But New York Attorney General Eric T. Schneiderman said an investigation by his office found that Abbott failed to substantiate the claims that SideKicks were "targeted nutrition" for children's "unique needs" and announced that his office has reached an agreement under which Abbott will stop its false advertising and pay a $25,000 penalty to New York State.
"False and misleading advertising aimed at our children and their parents is exploitative, illegal and may even contribute to the obesity crisis in our communities," Schneiderman said. "My office will prosecute false claims by companies that seek to hawk their products to New York parents who are trying to provide the best for their kids."
To introduce and promote its new SideKicks products, starting in 2010, Abbott embarked on a three-year advertising campaign in print media, on the internet and in television commercials. As part of its "You Are What You Eat" campaign, Abbott ran ads on national networks, syndicated television shows, cable television, Nnational Hispanic television programs, Spot TV, Health Guru, and Hulu. Print ads ran in various parents' and women's magazines. Ads and coupons were also posted on Abbott's website.
In the ad, a girl who looks to be 10 to 12 years old drinks SideKicks at home before heading off to aher soccer game. At the game, the girl appears to be more energetic and to perform better than the other children, who seem sluggish and wear costumes depicting them as French fries and a chocolate frosted doughnut.
The goalie, dressed as the doughnut, watches passively as the girl who drank SideKicks scores a goal. As the game progresses, the mother of the "French fries" child turns to the mother of the SideKicks child and states, "Does Tyler look a little slow? Maybe we should have skipped the drive-through." The mother of the girl who drank SideKicks replies, "Well, kids are what they eat." The advertisement concludes with the line, "New PediaSure Sidekicks...an extra kick of nutrition."
The Attorney General was alerted to Abbott's advertising by advocates who complained that the ad misleadingly implied that pediatricians recommend Sidekicks for healthy, thriving children.
While both drinks contain vitamins and minerals, SideKicks is a sweetened chocolate-, vanilla-, or strawberry-flavored shake-type beverage. SideKicks Clear is a sweetened fruit-flavored drink. SideKicks Clear products have fruit names such as "Tropical Fruit" and "Wild Berry" and depict fruit such as raspberries, blueberries, and blackberries on their packaging but do not, in fact, contain any fruit or fruit juice.
---