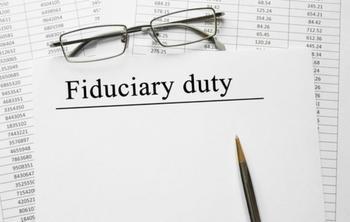 With all the turmoil surrounding President Trump's executive order blocking immigration from seven Middle Eastern countries, another controversial executive order got less attention.
But for consumers saving for retirement, it potentially holds significant impact.
The President last week signed an executive order rescinding the Fiduciary Rule, put in place by his predecessor. The rule would have required financial advisers and wealth managers to put the client's financial interests ahead of their own.
The rule was aimed at advisers who were believed to make recommendations that were often influenced by the fees and commissions they would receive, which were not always in the best financial interests of the client.
AARP voices concern
Among those sharply critical of the reversal is Nancy LeaMond, executive vice-president of AARP, who worries the executive order will negatively affect retirement planning for millions of consumers. She's particularly concerned about a provision that pushes back the compliance deadline of the conflict of interest rule.
"Many advisers already meet a fiduciary standard, and many more firms, brokers and agents have invested significant time and money to comply with the new rule," LeaMond said in a statement. "It is time that all Americans can count on retirement investment advice that is in their best interest, not the interest of Wall Street."
LeaMond said she worries that delaying the rule will cause consumers to continue to get conflicted advice. And the more consumers have to pay in fees and commissions, she says, the less they have for retirement.
"AARP has worked for many years to make sure that middle class Americans get retirement investment advice that helps them save for a secure retirement without paying hidden or unnecessary charges," she said. "For years, financial advisers have been allowed to steer clients toward investments that charge higher fees and commissions costing retirement savers $17 billion each year. The Department of Labor's conflicts of interest rule, which is already in effect, requires retirement advisers to put their client's best interests ahead of their own – what is called a 'fiduciary standard.'"
What the rule's opponents say
Who could be against financial advisers putting the client's interests first? According to Forbes, opponents have argued that the rule, if it had been allowed to take effect as scheduled in April, would actually prove harmful to investors with small accounts and limit the advice they would receive.
Forbes' advice? Ask advisers and brokers specific questions about fees and commissions associated with any investment they present.
When offered a recommendation, ask the adviser to suggest a couple of alternatives that are similar. Make sure you are dealing with an actual adviser and not a salesperson. You can do that by asking the person you are dealing with how he or she is paid.
Just because the fiduciary rule was rescinded, Forbes says that doesn't mean individual investors can't try to replicate its goals by asking the right questions.