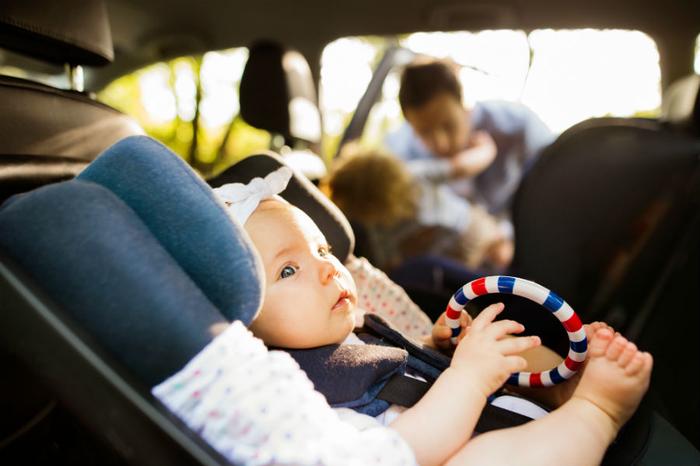 The American Academy of Pediatrics (AAP) has updated its car seat recommendations and is now saying that parents should keep infants and toddlers in rear-facing car seats for "as long as possible."
Previously, the pediatricians group recommended that babies remain rear facing until at least age 2. Now, the organization says babies should remain rear-facing until they reach the maximum height and weight allowed by the car seat manufacturer, regardless of their age.
"Fortunately, car seat manufacturers have created seats that allow children to remain rear-facing until they weigh 40 pounds or more, which means most children can remain rear-facing past their second birthday," Dr. Benjamin Hoffman, lead author of the policy statement and chair of the AAP Council on Injury, Violence and Poison Prevention, said in a statement.
"It's best to keep your child rear-facing as long as possible. This is still the safest way for children to ride," Hoffman said.
Increases safety
Every car seat transition reduces the amount of protection a child has in the event of a crash, the AAP said. However, using a car seat that is appropriate for a child's size reduces the risk of fatalities and serious injuries by over 70 percent.
Forward-facing seats can result in the child's head being thrown forward during an accident, which could cause injuries to the spine and neck. Rear-facing seats, on the other hand, are better at absorbing the impact of a crash.
"Car seats are awesome at protecting children in a crash, and they are the reason deaths and injuries to children in motor vehicle crashes have decreased," Hoffman explained.
"But that also means we just don't have a large enough set of data to determine with certainty at what age it is safest to turn children to be forward-facing. If you have a choice, keeping your child rear-facing as long as possible is the best way to keep them safe," he said.
The AAP said its original recommendations to keep a child rear-facing until at least age 2 were based on a European study that was later questioned and retracted.
In its updated guidelines, the organization said that belt-positioning booster seats should be used until the lap and shoulder seat belts fit a child correctly. This typically happens when a child is between 8-12 years old and at least 4 feet, 9 inches.
Children under the age of 13 should be restrained with seat beats in the back seat, the AAP advises.