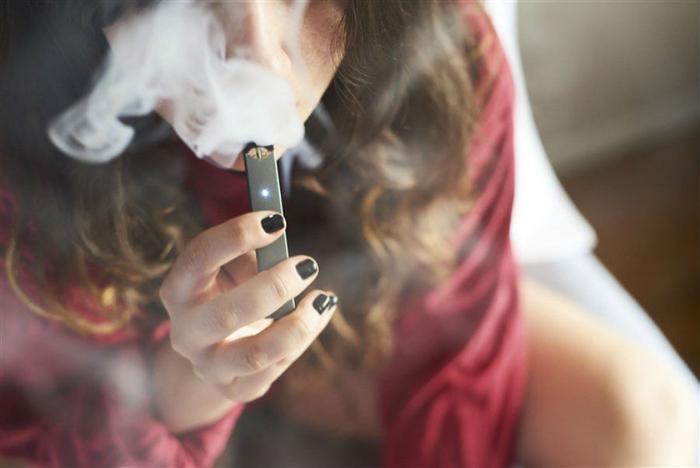 The American Academy of Pediatrics (AAP) has called for the creation and implementation of new federal regulations that could help lower the rate of vaping among minors.
Citing its own data, the AAP pointed out that e-cigarette use among teens has jumped 75 percent since 2017. The group said that 20 percent of high school students and 5 percent of middle school students used e-cigarettes last year.  
"E-cigarettes are marketed to youths by promoting the products' sweet and fruity flavors via media channels and advertising strategies used successfully by the tobacco industry to market conventional tobacco products to youths," the AAP said in a new policy statement.
Combating the rise in teen vaping
To address what the FDA has declared an "epidemic" affecting young people, the AAP called for action on the part of federal regulators. On Monday, the organization called for new federal regulations, including:
Setting a minimum age of 21 to buy the products;

Banning online sales and youth-targeted marketing; and

Stopping production of certain flavored e-cigarette products.
"Nicotine is highly addictive, and we know that the earlier that someone uses nicotine products in childhood, the more difficult it is to quit later," said Dr. Brian Jenssen, lead author of the new policy statement.
Earlier this month, FDA Commissioner Scott Gottlieb expressed similar concerns regarding the rise in teen vaping. Gottlieb warned that if e-cigarette makers fail to take sufficient measures to counter the teen vaping epidemic, e-cigarette products could be wiped from the market entirely.
"I still believe e-cigs offer an opportunity for currently addicted adult smokers to transition off cigarettes and onto products that may not have the same level of risks," Gottlieb said. "But if youth use continues to rise, the entire category faces an existential threat."
The AAP warned in its latest policy statement that the increasing use of e-cigarettes among minors "threatens five decades of public health gains."