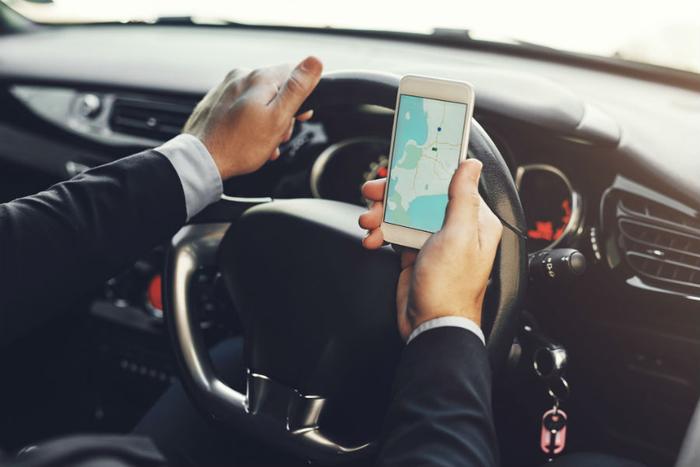 Distracted driving remains a significant safety issue on the nation's highways, and drivers who use their cell phones aren't the only reason.
Late model cars feature complex infotainment systems that studies have shown draw drivers' attention away from the road. These studies have shown that even hands-free systems, designed for safety, are still distracting.
"We're seeing more automakers try to address the issue of distracted driving through semi-autonomous features, but we're also mindful of the fact that some of these features could distract drivers even more and often give drivers a false sense of security," said Stephanie Braun, director of the connected car department at Esurance.
New AAA study
In a new study, the AAA Foundation for Traffic Safety found that Apple CarPlay and Google's Android Auto are actually less distracting to drivers than most vehicles' factory-installed infotainment systems.
Apple CarPlay, available on select models, allows drivers to use voice commands to control their phones by getting information directly from Siri or having it displayed on the car's in-dash screen.
Google's Android Auto is similar. It displays information on the car's screen and gives the driver requested information verbally via Google Assistant.
The AAA researchers said CarPlay and Android Auto were 24 percent faster on average than a vehicle's native system when making a call and 31 percent faster when programming navigation.
Critical difference
That difference in speed is critical, researchers contend, because drivers who remove their gaze from the road double their risk of an accident. The takeaway, according to AAA, is that cars' infotainment systems can be designed to be less distracting, and therefore safer.
"Google and Apple are proving that it is possible to reduce the level of demand in-vehicle infotainment technology places on drivers," said Dr. David Yang, executive director of the AAA Foundation for Traffic Safety.
Yang says all systems have considerable room for improvement, but he believes that smartphone-based software has the potential to offer a simpler, more familiar design that is less confusing to drivers, and therefore less demanding.
AAA says drivers should not use in-vehicle infotainment technology to perform non-driving related tasks. Even with increased speeds provided by the smartphone apps, drivers still took up to 33 seconds to complete a navigation task. Still, that's much better than the 48 seconds needed for native systems.
AAA says distracted driving is responsible for more than 390,000 injuries and 3,500 deaths every year.