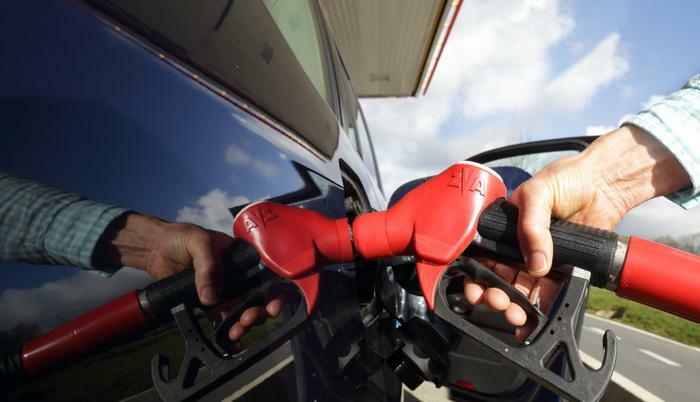 The coronavirus (COVID-19) pandemic depressed gasoline prices for most of 2020 but now that the pandemic is a year old, gas prices are surging.
The AAA Fuel Gauge Survey shows the national average price of regular gas is $2.83 a gallon, eight cents higher than a week ago. But the price has risen 32 cents in the last month and is around 50 cents higher than a year ago.
The average price of premium gas is $3.41 a gallon, five cents higher than seven days ago. The average price of diesel fuel is $3.04, four cents higher than last week.
A number of factors are pushing prices at the pump higher. Oil prices have been rising since the start of 2021 and traders are betting the economy will explode in the next couple of months. Demand for gasoline has also increased recently as more people are venturing out.
But AAA also points to a sharp decline in refinery output, which has reduced the supply of gasoline at the time demand is increasing. Refinery utilization dropped last week to the lowest point on record.
As a result, eight states -- California, Hawaii, Washington, Nevada, Arizona, Oregon, and Alaska -- now have statewide average gas prices that are more than $3 a gallon.
"With crude oil prices back on the rise, we could see the national average climb towards $2.90 this spring with some relief by early summer," said Jeanette McGee, AAA's spokesperson. "The last time we saw the national average flirt with $3 was nearly three years ago in May 2018. At that time, crude was averaging about $71 per barrel."
The states with the most expensive gas
These states currently have the highest prices for regular gas, according to the AAA Fuel Gauge Survey:
California ($3.78)

Hawaii ($3.53)

Washington ($3.22)

Nevada ($3.25)

Arizona ($3.07)

Pennsylvania ($3.01)

Oregon ($3.06)

Alaska ($3.04)

Illinois ($2.99)

New Jersey ($2.90)
The states with the cheapest regular gas
The survey found these states currently have the lowest prices for regular gas:
Mississippi ($2.50)

Louisiana ($2.54)

Texas ($2.57)

Missouri ($2.64)

Alabama ($2.65)

South Carolina ($2.58)

Arkansas ($2.60)

Oklahoma ($2.64)

Tennessee ($2.61)

North Carolina ($2.62)