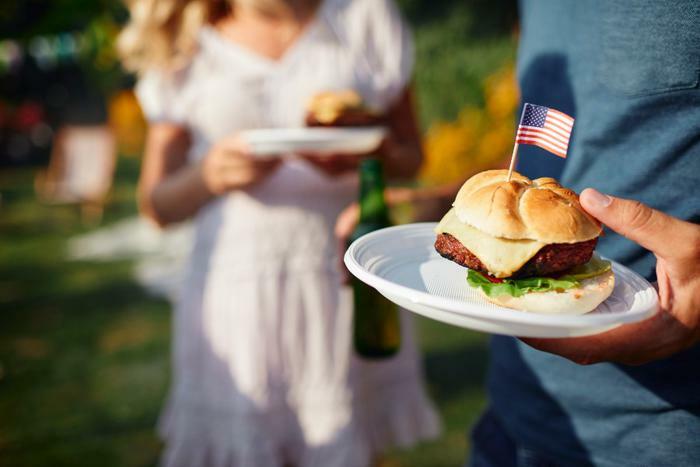 To measure the impact of inflation, you really don't have to look much further than the traditional Fourth of July holiday cookout this weekend. This year's feast will cost quite a bit more, according to the American Farm Bureau Federation.
The group estimates that consumers will pay $69.68 for their favorite Independence Day cookout foods, with the menu including cheeseburgers, pork chops, chicken breasts, homemade potato salad, strawberries, and ice cream.
AFBF's marketbasket survey shows the average cost of a summer cookout for 10 people is $69.68, which breaks down to less than $7 per person. The total cost was $10 less last year, meaning the price is up 17% since 2021.
AFBF says the higher prices are the result of supply chain issues and the war in Ukraine. The money isn't going into producers' bank accounts.
"Despite higher food prices, the supply chain disruptions and inflation have made farm supplies more expensive," said AFBF Chief Economist Roger Cryan. "Bottom line, in many cases the higher prices farmers are being paid aren't covering the increase in their farm expenses. The cost of fuel is up and fertilizer prices have tripled."
Burgers cost 36% more
The survey shows the retail price for two pounds of ground beef is $11.12, up 36% from last year. Several other foods in the survey, including chicken breasts, which have increased 33%, and pork chops, which cost 31% more, have risen by double digits over last year.
Even homemade potato salad, fresh-squeezed lemonade, pork and beans, hamburger buns, and cookies have increased in price from 2021.
Holiday chefs are getting a break when they purchase fresh strawberries, however. The price is down by 86 cents compared with last year.
Sliced cheese is down 48 cents, while potato chips have fallen 22 cents from last year. AFBF attributes those price declines to better weather conditions in some fruit-growing regions and greater retailer pricing flexibility for processed products.