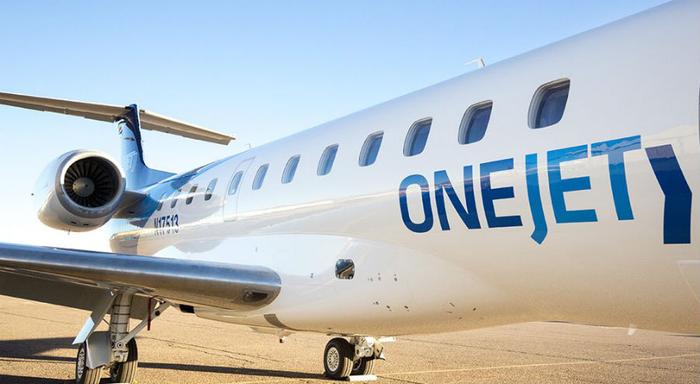 After years of mergers, service cutbacks, and shrinking seats, the airline industry may finally face some healthy competition. A start-up airline called OneJet recently announced its first acquisition with the purchase of a longstanding corporate shuttle service called Ultimate Jet Carriers.
With the acquisition, OneJet says it will soon serve over 17 cities, expanding on its current service marketed to commuters in mid-size cities. However, whether the company can successfully compete with airline powerhouses is uncertain.
The consolidation of major airlines has been felt by consumers, particularly those who live in medium-sized and smaller cities where airlines used to offer dependable service. In Indianapolis, for instance, just two airlines now control 56 percent of seats, and fares there are 6 percent above the national average, according to one analysis done in 2015.
Many popular, non-stop, direct flights between smaller cities have been eliminated, with an estimated 1,000 routes cut in recent years. The big four airlines -- United, Delta, Southwest, and American Airlines -- now control 80 percent of air travel in the United States.
Expanding through the growing pains
OneJet is based in Pittsburgh, a mid-size city that has felt the impacts of limited nonstop flying options. The airline currently offers rides on eight-seat jets in 14 mid-size cities, but the company says it will increase the plane size to thirty seats and add more routes with its acquisition of Ultimate Jet Carriers.
The airline says the deal has allowed it to immediately add 20 larger planes to its routes, and it anticipates that a total of 25 planes will be added later this year.
Consumers have complained that their flights on OneJet have sometimes been cancelled after booking. OneJet CEO Matthew Maguire told CNBC that he anticipates that service will become more reliable once the planes are bigger.
"Certainly, when you're growing an airline, there are growing pains," he told the station.
Currently, prices on OneJet are about equal to cheaper than prices offered by other major carriers, according to an analysis by CNBC.