---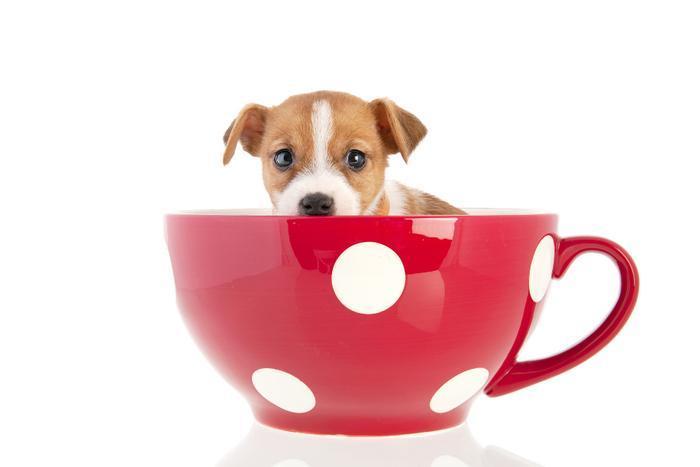 Tea for two and two for tea, one for my dog and one for me. That's not quite how the song goes but it's the dog version. A new beverage is on the market for your dog and it's full of natural ingredients -- veggies, whole grains, herbs and spices. It's quite simply tea for your dog.
Heather Norris, an entrepreneur, has developed a tea specifically for dogs. Yes for dogs. It's called "Tea For Spot." This year at the Global Pet Expo in Orlando, it was named one of the "12 Hottest New Pet Products" by Dogster Magazine.
Tea For Spot is 100% caffeine-free, a proprietary blend of organic tea, herbs, spices and all-natural ingredients touted as safe and dog-friendly by nutritionists and holistic practitioners.
The tea comes in four different flavors -- Daily Brew, No Worries Mutt, Leaps & Bounds and Kissably Canine.
"It's been very well received," Norris says. "Most of the health benefits of herbal remedies will transfer from humans to dogs. It's really a matter of getting someone to take a chance and give it a try. The blends have a medicinal quality from a calming blend to ease anxiety, to joint and bone health for active dogs, to a good old fashioned freshener for when Fido's breath has turned sour.
They all sound good, full of chamomile, Valerian Root and Tumeric to name a few. It's when you get to the bone meal that your palate goes from scrumptious to thinking, well, maybe the dog will like this.
"Tea For Spot" was a collaboration between friends. It started with Norris who is a tea lover herself and believes in the benefits that tea has to offer.
"One day in 2007, the idea of tea for dogs popped into my head. I started mixing up blends. But then, with the demands of life and family, the idea of tea for dogs was put aside, it sat. But I couldn't get it out of my head," she said, according to a report in the the Hamlet Hub.
A few years later she met a friend and fellow dog lover who was searching for a business opportunity. Norris shared her idea and a cup of passion brewed a full blown pot of tea. They put their tea cups together and created in 2014 "Tea for Spot". Norris showcased it at the 2015 Global Pet Expo to much enthusiasm and is pleased to see the cute little tins of dog tea that are starting to make their way into boutique pet stores across the country.
---