---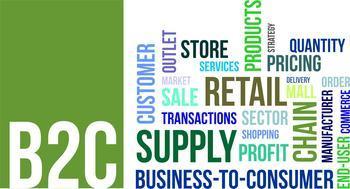 March turned out to be another good month for the non-manufacturing sector of the economy as it grew for the 87th consecutive month.
According to the Non-Manufacturing Institute for Supply Management (ISM) Report On Business, the Non-Manufacturing Index (NMI) came in at 55.2%. While that's down 2.4% from the previous month, the NMI remained above 50 -- the dividing line between expansion and contraction.
The Non-Manufacturing Business Activity Index dropped 4.7% to 58.9%, the New Orders Index was off 2.3% to 58.9% and the Employment Index fell 3.6% to 51.6%.
The Prices Index was down 4.2% to 53.5%, showing that prices increase, although at a slower rate for the 12th consecutive month, at a slower rate in March.
Industry by industry
Fifteen non-manufacturing industries reported growth:
Management of Companies & Support Services;
Utilities;
Wholesale Trade;
Mining;
Real Estate, Rental & Leasing;
Arts, Entertainment & Recreation;
Accommodation & Food Services;
Retail Trade;
Health Care & Social Assistance;
Agriculture, Forestry, Fishing & Hunting;
Transportation & Warehousing;
Construction;
Finance & Insurance;
Other Services; and
Public Administration.
The three industries reporting contraction in March were:
Information;
Educational Services; and
Professional, Scientific & Technical Services.
---