---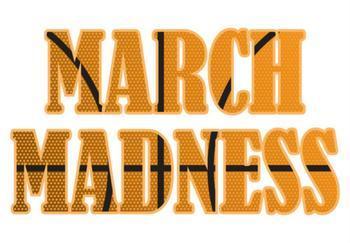 March Madness has arrived, as the field of NCAA college basketball teams is set for the annual championship tournament.
It's a month-long event -- these days extending into early April -- and is the subject of office pools across America as participants fill out their brackets, predicting which teams will advance during the elimination tournament and which one will ultimately be crowned champion.
Maybe you'd like to participate, but you don't follow sports. Well, that doesn't mean you can't fill out a bracket and maybe even upstage some of the bigger sports fans in your office. Just keep two things in mind -- this tournament is usually both unpredictable and predictable.
Unpredictable early
The unpredictability takes place the first weekend, as the field of 64 is winnowed down to the Sweet 16. This is when upsets occur, with maybe a 15 seed knocking off a two seed. It happened last year when Middle Tennessee upset Michigan State, a team many sports pundits predicted would make it to the Final Four.
This year Middle Tennessee is a 12 seed, taking on Minnesota, and will be taking no one by surprise. None of the 15-2 seed match-ups are all that interesting this year and -- keep this in mind -- in the history of the tournament no 16 seed has ever bumped off a one seed. Probably won't happen this year either.
Going with your heart
Northwestern, out of the Big Ten, has a lot of sentiment behind it as this is the school's first ever NCAA tournament appearance, and famous alumni like Stephen Colbert have come out of the woodwork to cheer on their team.
It plays another school known for academics more than sports, Vanderbilt, in the first round. Should Northwestern win, it would likely face number one seed Gonzaga. A victory would be a huge upset.
Teams that get hot at tournament time are usually safe bets to go deep into the tournament. This year, Michigan and Duke are red hot.
After a mediocre season, Michigan's team had a scary mishap on its way to the Big Ten tournament when its plane skidded off the runway. No one was hurt, but it appears to have galvanized the Wolverines, who upset team after team en route to winning the Big Ten trophy.
Good timing
Duke, a pre-season favorite, suffered injuries and distractions throughout the season but has gotten hot at the right time, winning four games in four days to claim the Atlantic Coast Conference (ACC) tournament. In fact, the ACC is without a doubt the most competitive conference, and ACC teams this year may be safe choices, when in doubt.
While a small, Cinderella school may knock off a major conference team in the early going, once you get to the Sweet 16, things become a little more predictable. The major basketball powers -- Duke, North Carolina, Kansas, Kentucky, Villanova, and UCLA -- usually have the advantage.
That said, here's a final observation. The four number one seeds rarely all advance to the Final Four. A couple undoubtedly will but there's usually a two, and maybe even an eight in the final grouping.
So don't be intimidated in filling out a bracket for bragging rights around the office. Winning at March Madness takes just a little knowledge and a whole lot of luck.
You can download the official NCAA bracket here.
Thanks
Keep an eye on your inbox, the lastest consumer news is on it's way!
Unsubscribe easily whenever you want
---