Once upon a time, it was pretty easy to hide things from your doctor. If you didn't tell where you were with your blood pressure, diet and overall health, you could probably keep these things to yourself, which pretty much prevented your doctor from knowing if or how how well you'd been following his instructions.
You can still keep these kinds of things from your doctor if you want to, and that's why some of them are turning to patient home measuring devices to find out how their patients are doing.
Do it yourself
Partners Healthcare, a non-profit that owns several Massachusetts-based hospitals, has released a system that lets patients take readings at home and send the results to their doctor. 
For now, Partners provides blood pressure cuffs that connect wirelessly to the organization's digital system, but glucometers still need to be attached to a computer for the information to be transferred.
However, the system will become more advanced and be able to read other monitoring devices in the future, the creators say. 
The system works by capturing results through short-range signals, explained Dr. Joseph Kvedar, one of the creators of the technology. "We're able to move them over the cellular network to our database in a secure manner," he said.
Dr. John Halamka, of Beth Israel Deaconess Medical Center, wasn't involved in the new system, but he told The Boston Globe that doctors really want to see how well you're living in-between visits.
"We want to watch how you're living in the home," he said. "We want to make interventions sooner rather than later and we want to keep you out of the hospital."
Tailor-made care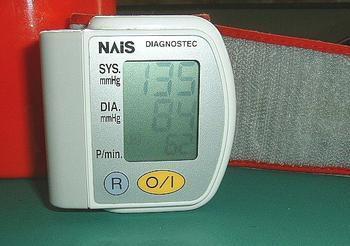 Kvedar says having the ability to send your readings digitally, helps doctors create the best care plan for you.
"It turns out that your interaction with your doctor has two parts," said Kvedar in an interview with Mashable.
"There's a technical component: Your doctor is gathering information about you to make a diagnoses and recommend a care plan. And then there's the emotional overlay," he said. "We're not taking your doctor's visit away. So much of what we do with patients is the algorithmic information; it's not that emotionally laden piece."
In addition, Kvedar says that having access to patients' home readings, could motivate them to follow their doctor's advice much better. If patients know their doctor is eying their blood pressure readings, it might prompt them to lower their salt intake a bit. 

The system works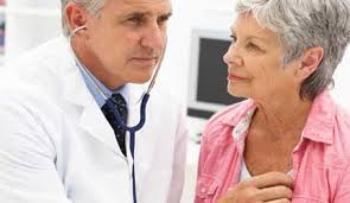 The new monitoring system worked that way for Susan Rice, a 61-year-old blood pressure patient, who said monitoring her pressure at home made her more responsible.
"That little machine is my accountability," she said. "Seeing when it's high makes me want to bring it back to where it should be -- thinking, 'Oh, man, I must have screwed up some place.'"
"It's clearly the future of where we need to go with healthcare," said Kvedar. '[Patients] will create their own program and move their health to a new level by just watching the numbers and improving them, like a batting average or an ERA."