---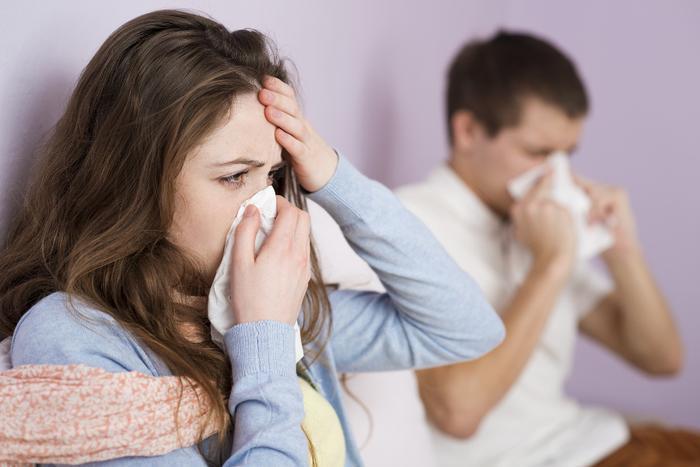 We're now at the peak of flu season, with the spring break travel season coming up fast. The two together could be a recipe for disaster.
AIG Travel reports the current flu season is particularly nasty. The flu hospitalization rate was 29.4 per 100,000 people a month ago, compared to just over five per 100,000 at the same time last year.
That means the person in the seat next to you on an airplane has a much better chance of being in some stage of the flu.
AIG Travel's global medical director, Dr. William Spangler, says there are things travelers can do to minimize their risks.
Not too late to get a flu shot
Step number one is to get a flu shot if you haven't already been vaccinated this flu season; Spangler says it's the single most important thing you can do to reduce your chances of getting sick. The vaccine needs about two weeks to become effective, so don't wait until just before your departure.
While getting vaccinated is important, you shouldn't stop there. Spangler says travelers should frequently wash their hands, since a flu vaccine won't protect against all strains of the virus.
You might feel silly doing it, but taking what might appear to be extreme cleanliness measures could prevent you from getting sick. On an aircraft, carry disinfecting wipes to wipe down tray tables and arm rests, or other public surfaces you might come in contact with.
Staying healthy by eating right and getting plenty of sleep may also help. Some people take Vitamin D supplements, for example, but medical professionals are somewhat leery about its effectiveness. It's best to talk to your doctor before going down that path.
If you're sick, stay home
Finally, if you feel like you're coming down with the flu, by all means stay off of commercial aircraft. Don't subject fellow travelers to possibly getting sick.
According to the Centers for Disease Control and Prevention (CDC), the flu usually hits you suddenly. Symptoms usually include fever, cough, sore throat, runny nose, muscle aches, headaches, and fatigue.
Most people who get the flu will recover in less than two weeks with proper treatment and bed rest. However, it can be a serious, life-threatening illness for some, including the very old and very young. Some people suffer sinus and ear infections as a result of the flu.
---